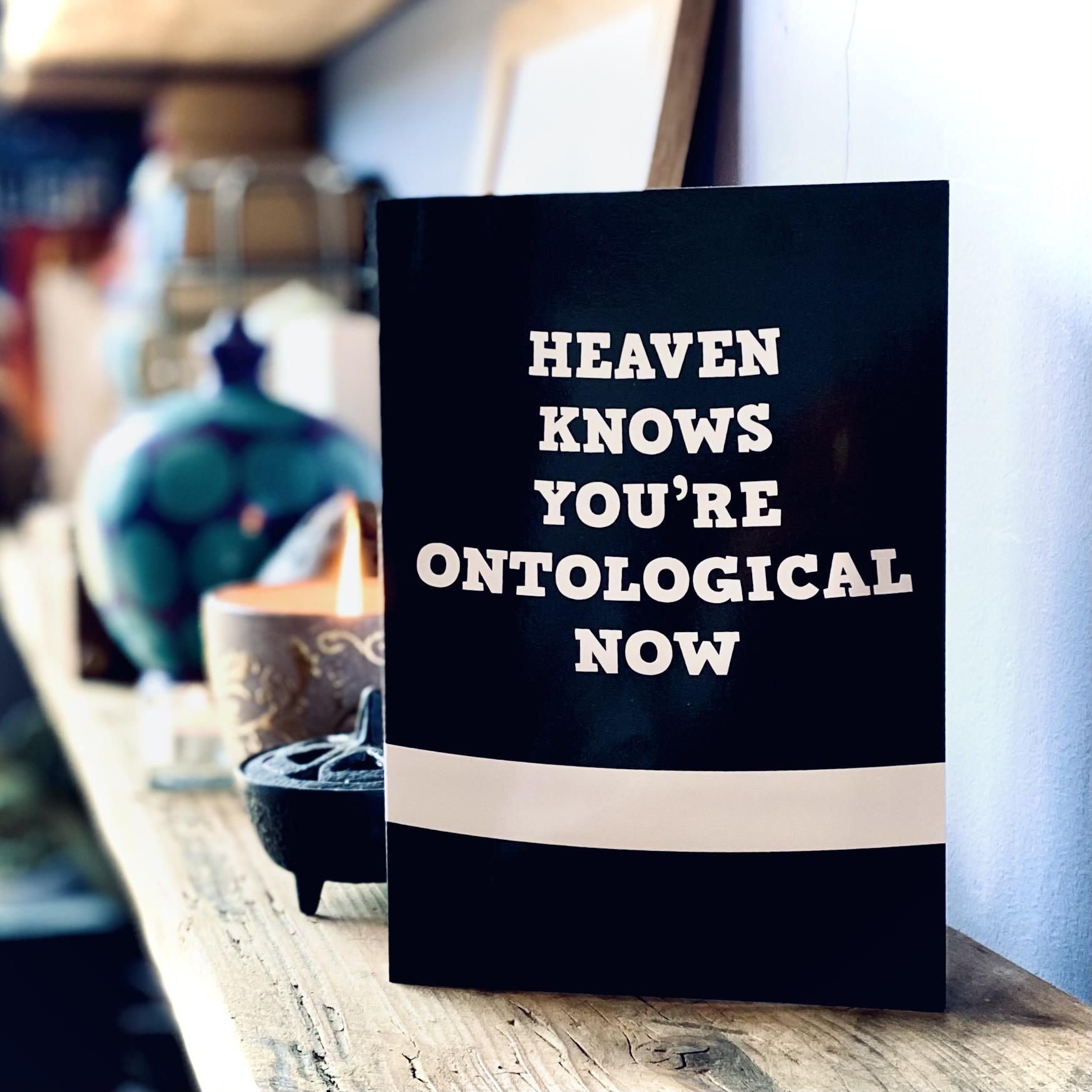 Heaven Knows You're Ontological Now - A5 Greeting Card
Sometimes people love The Smiths and sometimes those same people get ordained. Is it because they want to wear a long black robe? Maybe. But maybe Jesus loves to call all types of people into the priesthood. 
When we get ordained we talk of being "ontologically" changed. Something has happened to the very essence of our being. This card references that transformation, while simultaneously reminding us of The Smiths song, which unsurprisingly had a slightly less joyful ring to it. Those who get it will get it! Let the reader understand. 
A5 450gsm Greeting Card, Gloss lamination to one side. Uncoated on the inside. Comes with a plain white envelope.