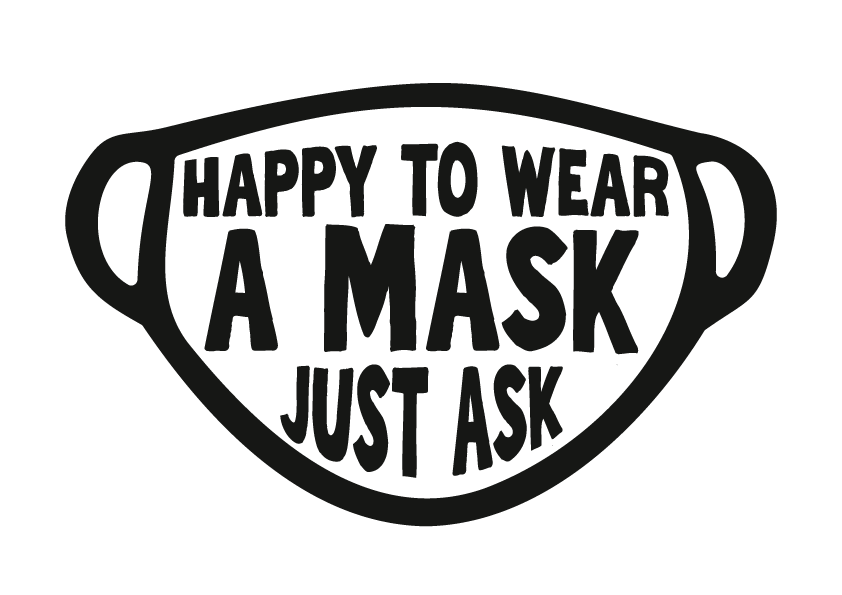 Happy To Wear A Mask Just Ask - Enamel Pin Badge
As lockdown and covid restrictions ease there will still be those who for various reason feel vulnerable to the pandemic. Some may desperately want you to keep wearing a mask but feel unable to say so. This badge is especially for those who have concern for the wellbeing and peace of others they are coming into contact with, either casually or through their pastoral and professional work. 
Some people need us NOT to wear a mask, especially if they need to see facial expressions or lip movements to understand communication or to feel at ease. Others need us to wear a mask for health reasons. It is never simple and everyone has different needs. Offering the permission to ask you to put on a mask could be very helpful to some people. 
A 3cm enamel pin badge with distinctive and ease to read wording saying you are very happy to wear a mask if asked to do so. 
We design our badges deliberately simply to aid accessibility. This badge visually depicts a facemask to draw attention to what it is about, and the lettering is styled in a friendly way while still being bold and clear on a black and white colour scheme. This is all very purposeful and thought through. We hope it works well and bring blessing. 
Price includes VAT and free shipping.
If you would like 2, 3 or 4 badges please add one badge to your cart and then adjust the quantity in your basket.
‍If you would like to place a large order (more than 50 badges) please email hello@eve2.co.uk.