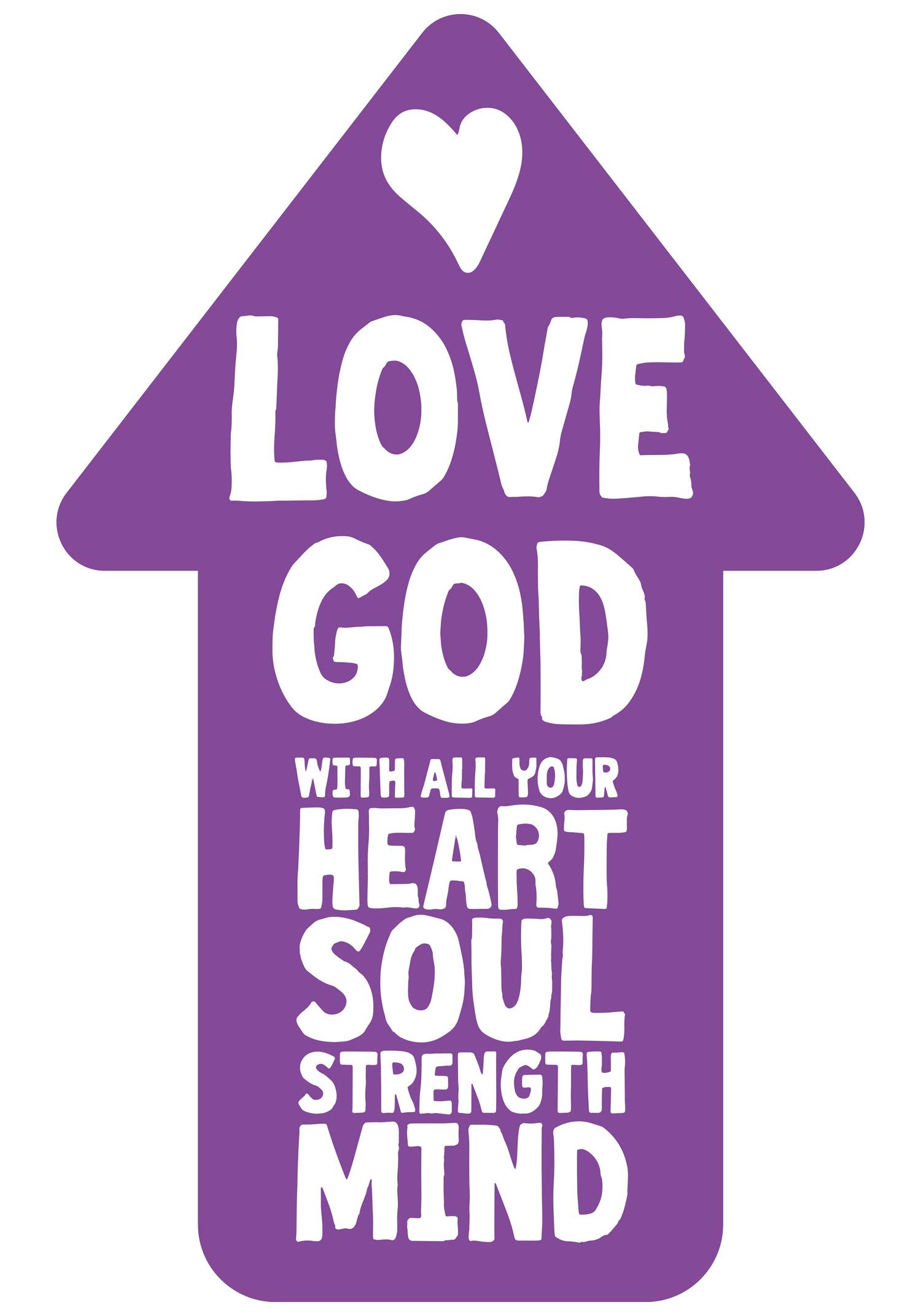 Greatest Commandment Arrow
Jesus' teaching on the Greatest Commandment - to love God and to love your neighbour as yourself is universal in scope and central to every church in the world (or at least we hope it is). This is a superb resource for any church to invest in. Robust and durable and able to be used year in, year out, in a wide range of contexts. 
We are offering this design in two formats - either as a finished Foamex box which is fully printed, shape cut and rigid enough to wave around in front of a congregation, audience or school assembly - or as printed and shape cut stickers to be DIY applied to your own medium such as cardboard. 
On one side is an arrow pointing up towards God saying "Love God with all your heart, soul, strength and mind" and on the reverse side the arrow is now pointing sideways to remind us to "Love ALL others as we love ourselves". 
These aren't cheap to produce, but the price here includes the cost of shipping direct to you. We hope this will be a worthwhile investment in your ministry for years to come. 
Each arrow is just under 1m in length/height.