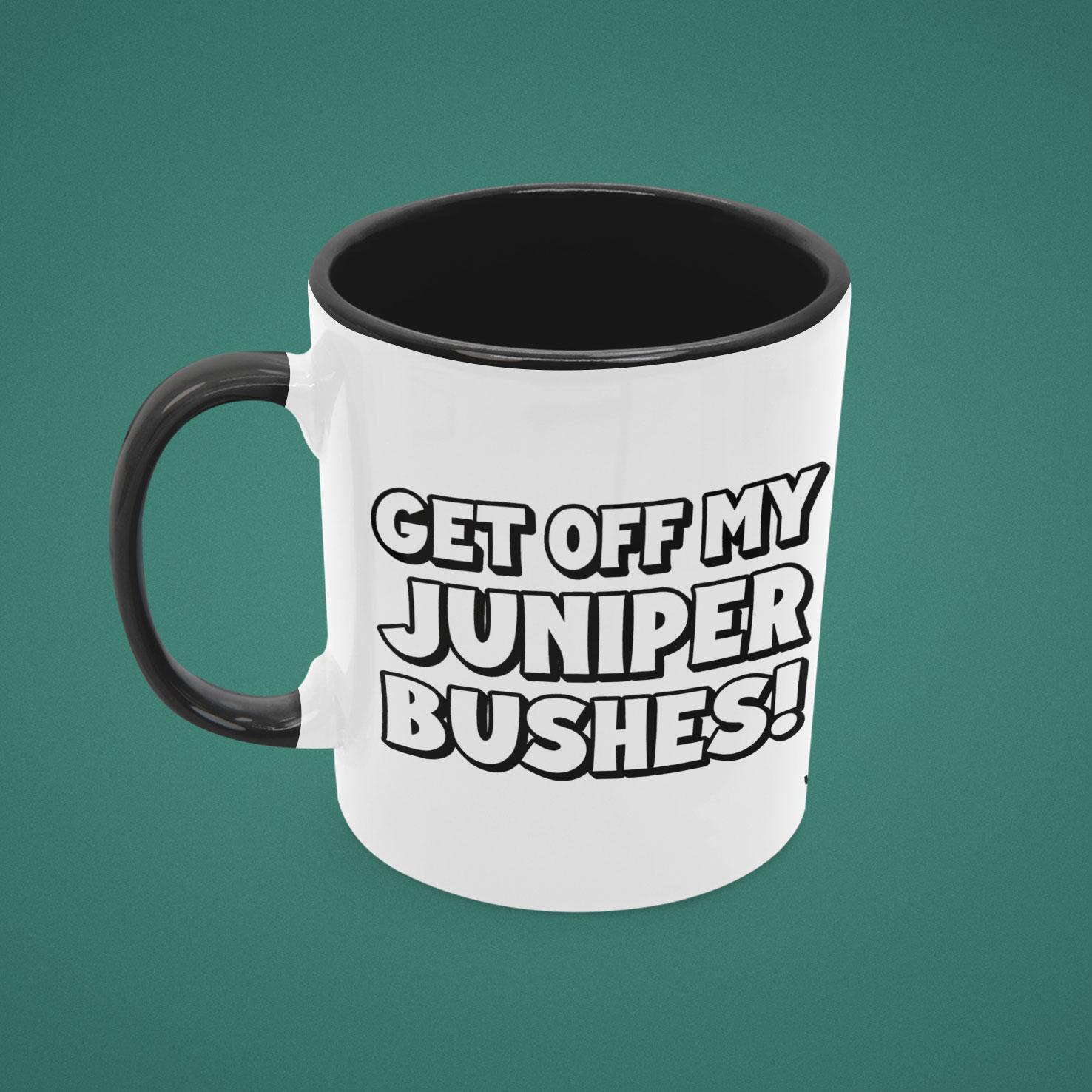 Get Off My Junipers Mug
Have you taken a vow of silence only to be harassed by a messianic like figure followed by a mob of fanatic zealots who go on to ruin your juniper bushes? Of course - well now there is a mug for you!
Also for fans of Monty Python!
Available in a range of mug styles.