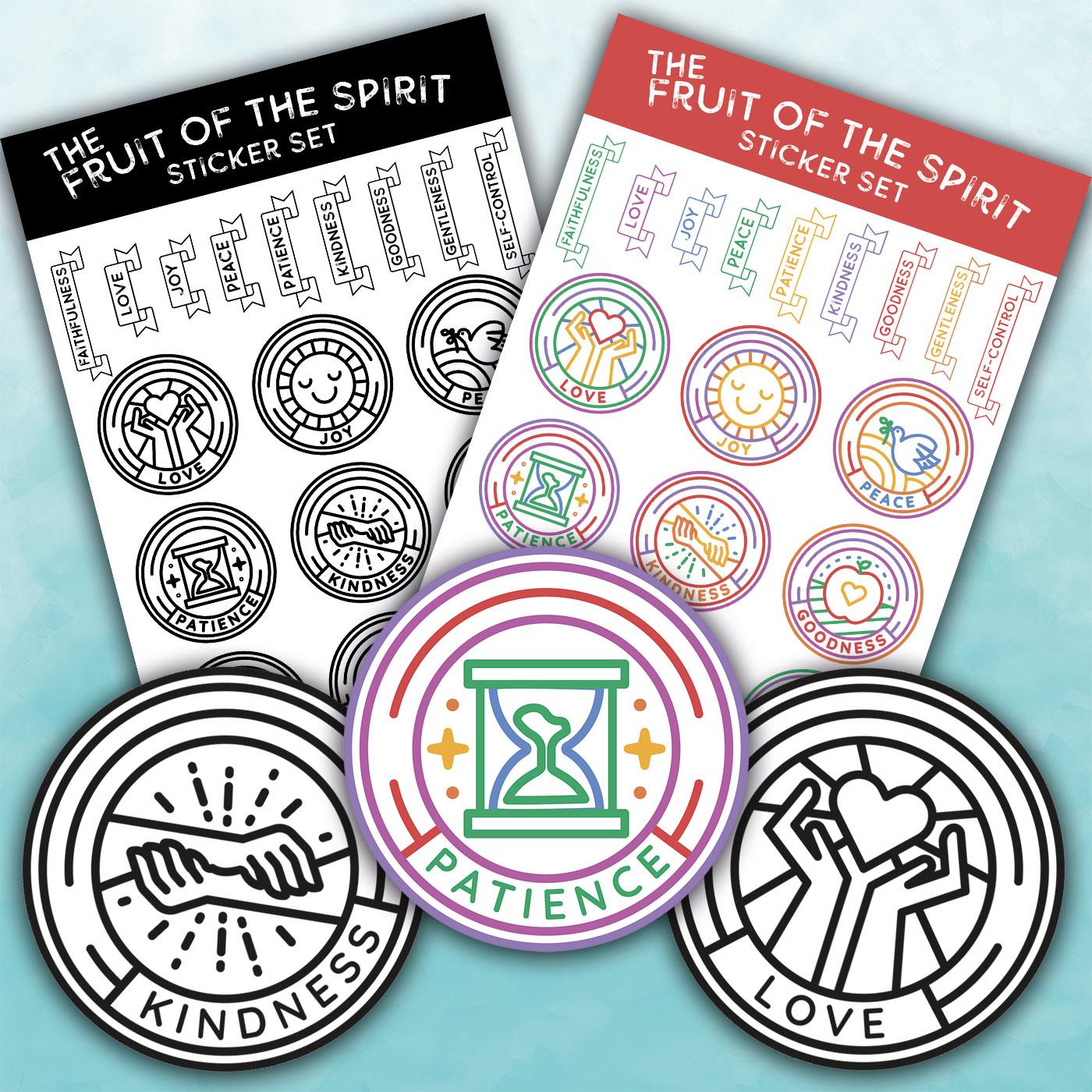 Fruit of the Spirit Sticker Sheets
The Fruit of the Spirit is one of the most important aspects of our faith and speaks to us not about fruit we can pick and choose from, but the wholeness each of us should enjoy as Christian people. This is the work of the Holy Spirit in each of us, to completion. 
These stickers are suitable for adults and children alike. We have depicted each of the individually named aspect of the Fruit of the Spirit in a way which we hope others find helpful and memorable. 
Each purchase comes with two A4'ish sized sheets. One Black and White, the other Coloured. They available on either white sticker vinyl or clear sticker vinyl. Please select which you prefer from the drop down menu.