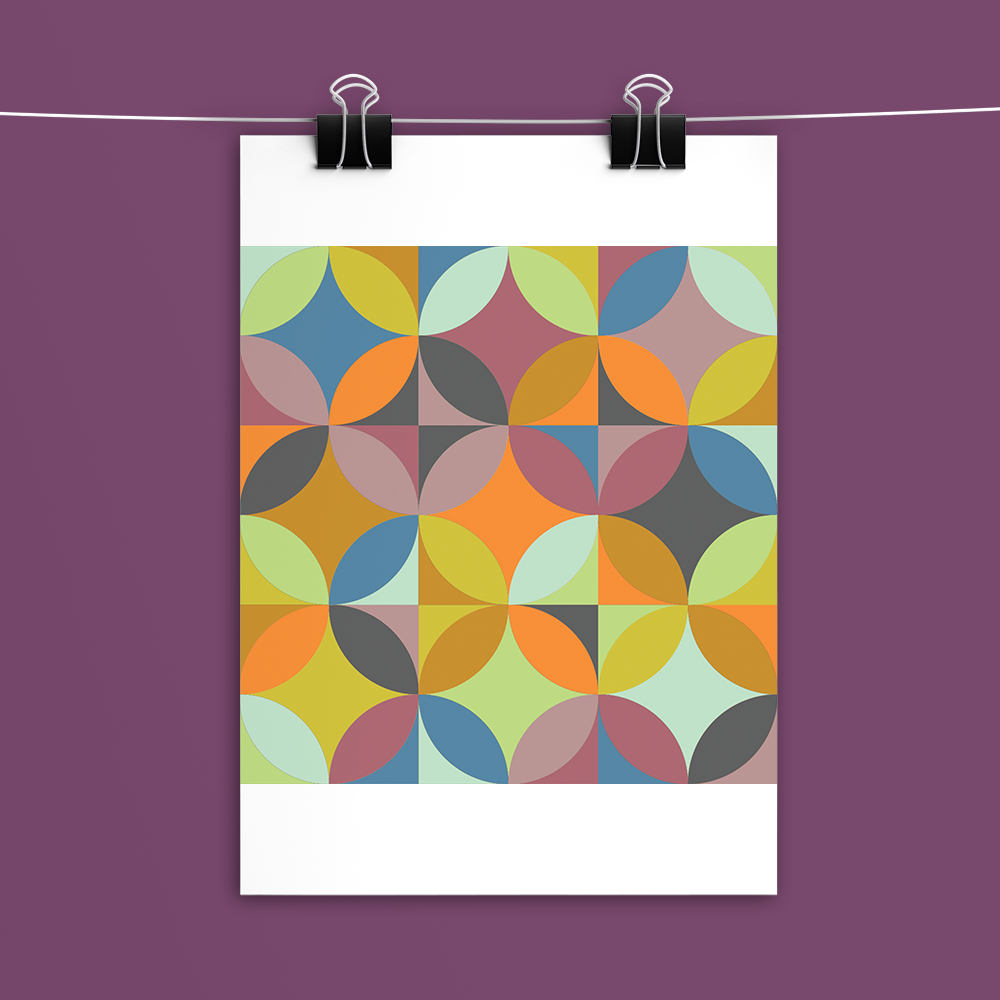 Fruit of the Spirit Geometric Poster
At first glance this may not seem like much. However there is depth and meaning to this print and is something very personal to me (That's Evan btw). My own personal story has quite a bit of connection to Israel. The times I've been there or lived there I have found myself fascinated with the connections between Jews and Christians and how we read the Bible in different way. One thing I've long been fascinated by is Jewish Art and particularly the beauty (not necessarily the meaning) in the Jewish traditions of the Kabbalah. Here we find mystical dabblings and lots of interest in patterns and numbers.

This illustration then comes from a purely artistic inspiration (not theological) of the use of shapes and numbers in art among the more mystical elements of Jewish artists. I took to wondering how we could represent the Fruit of the Spirit in a non text manner. I started with the idea of the 9 segmented flower shape which forms a square containing 9 segments, and extended it by creating 9 such flowers. I then worked out a colour palette of 9 colours and systematically rotated the colours through every segment. 
Why? 
Well, there is something for me about the beauty of the Fruit of the Spirit in action in Christian community. I'm not talking about the gifts of the Spirit which we could talk about in a similar way, but the general Fruit of the Spirit which should be common to all Christians I think actually we see appearing in different ways in different people, and together as a church we see perhaps a better glimpse of what it is to be like Jesus as together we hope we might display an even balance of all the Fruit in one go. So this illustration then depicts church, filled with the Fruit of the Spirit. Every flower slightly different in the arrangement of colours, and yet somehow the same. Together creating a beautiful patchwork of colour. The Spirit filling the whole thing. 
Available in a range of sizes.