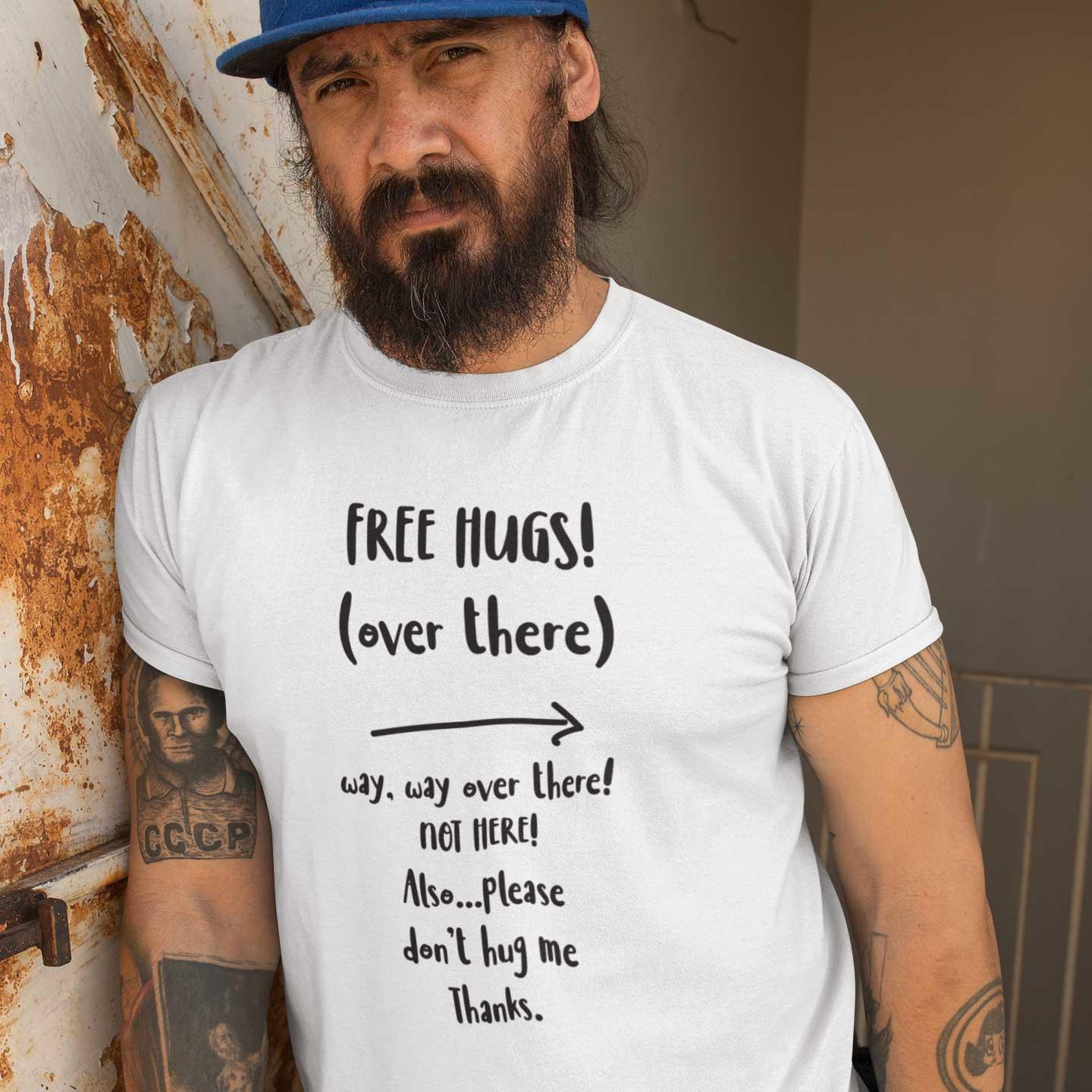 Free Hugs (Over There) T-Shirt
As we are told we are allowed to hug people again, many might feel they need this t-shirt! I know I do. 
Here on the main Eve2 store we have to keep the options limited to the most common options. Over at Faithful.Ink we can offer a wider range of choices for colour and garments. Please feel free to head over there now, but do be aware you will be using a completely separate checkout process. The two sites do not share account information unfortunately.
See more options over at Faithful.Ink