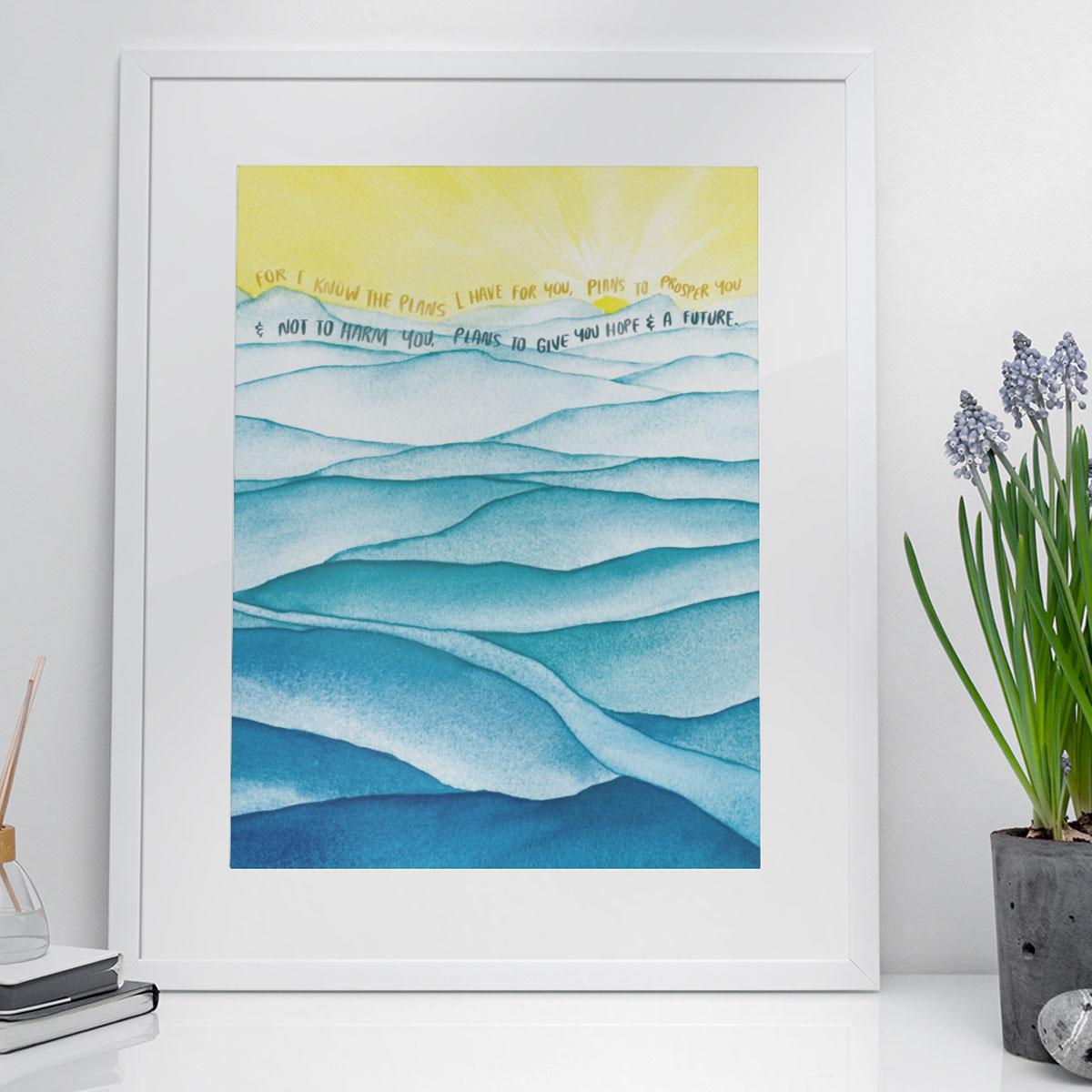 For I Know The Plans - Horizon Art Print
From Jeremiah 29:11 this famous verse has for a long time conjured up reassurance about God's plan and purpose for our lives. The aspect of this image draws the viewer in to the horizon with the sun rising over the waves of the sea. 
The idea here is that the waves may depict the troubles of life. In the foreground the waves are darker (present) and as we move steadily towards the sun rising on the horizon we find there God's words of promise that He is leading us to somewhere better, somewhere good. This piece then seeks to remind us that whatever today looks or feels like God is with us and He is leading us steadily to a new day.