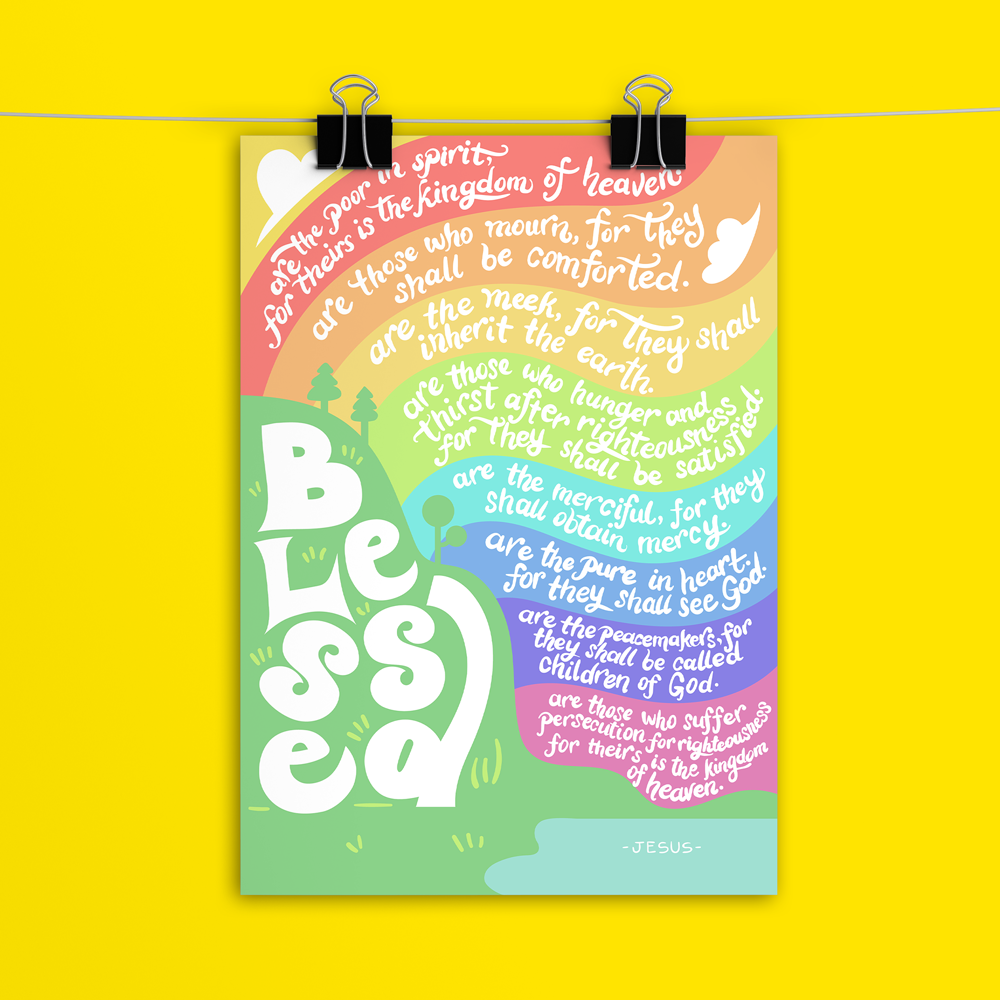 The Beatitudes Rainbow Print - Matthew 5
Our beautiful Rainbow Beatitudes design available as a print ready for framing. Please note this is a print only (no frame included in the price). You are very welcome to choose a frame from our site to add to your order and we will frame and post the items ready mounted for you. This design depicts the mount of Beatitudes forming the word "Blessed" and then a rainbow of blessing pouring out from the mountain each stripe of which holds one of the verses Jesus spoke to the crowd that day. In the bottom corner is a depiction of the Sea of Galilee setting the scene for this famous Bible passage.
Printed to either art paper (up to A3) or high grade poster paper.
If you would like a frame please browse our shop for the frames we have on offer. Otherwise this purchase is for the print only. Any images showing a frame on this page are for illustrative purposes only.