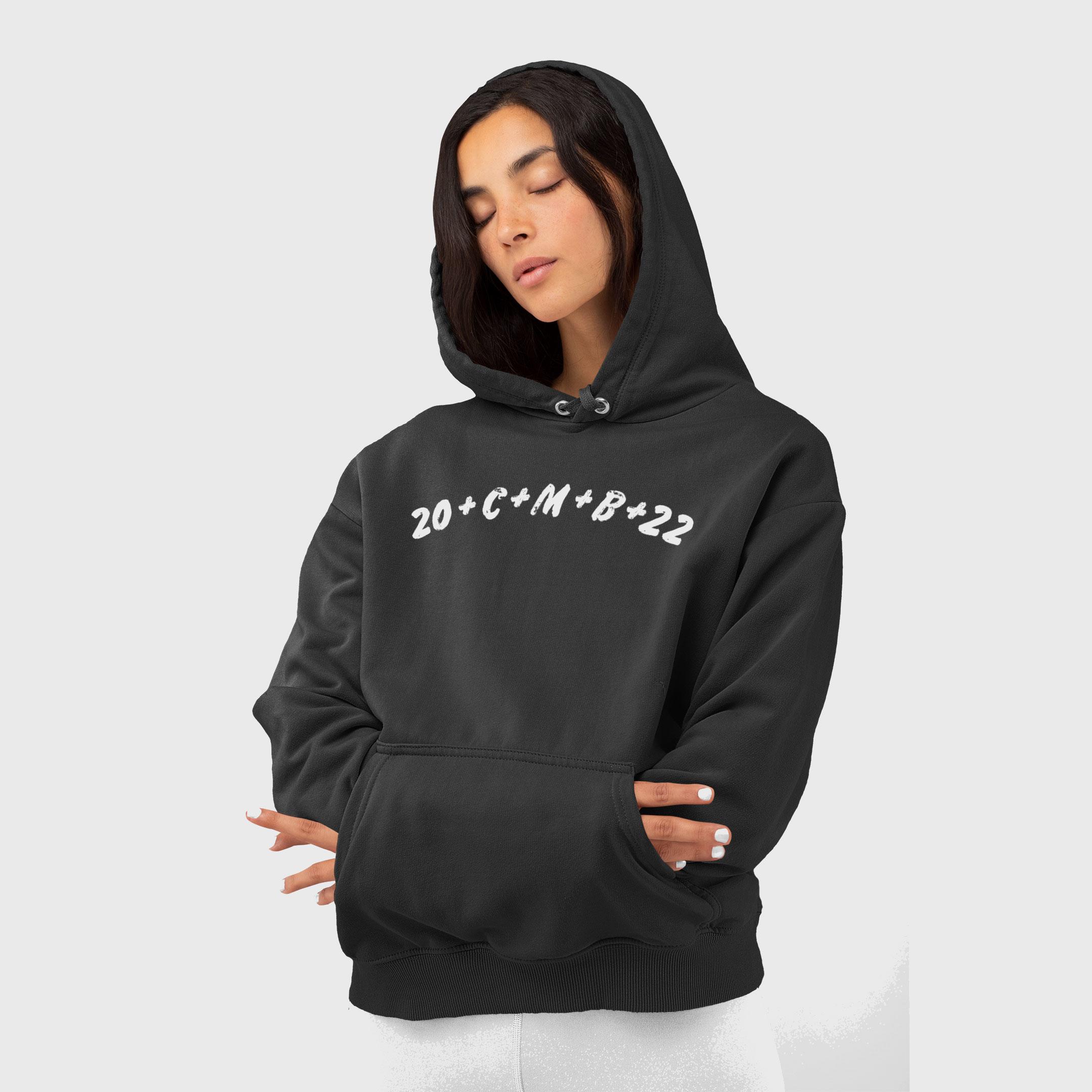 Epiphany Chalking The Door Hoodie
For the feast of Epiphany each year there is a long standing tradition of "chalking the door". This involves the numbers for the year and the letters "C", "M" and "B" ... which either stand for the three wise men (or kings as some like to call them) - Casper, Melchior and Balthazar , or the letters stand for the latin phrase "Christus mansionem benedicat" which means "May Christ bless this house". The three "+"(crosses) stand for the cross of Christ and the two crosses either side of him perhaps at Calvary. Altogether it is a simple and bold statement of faith to mark in the new year.

It's always struck me as a lovely thing, but I've never quite understood why we only do this for one day of the year, or indeed why just on our door. I got to thinking that it might be a nice thing to actually wear over our hearts for the year ahead. Often in Christian teaching we speak as the heart being a doorway in which to let Jesus in, and we speak of our bodies being the temple of the Holy Spirit. So it seemed to me it would be a lovely idea to see ourselves as the home of Christ in which we can carry His blessing all year round.