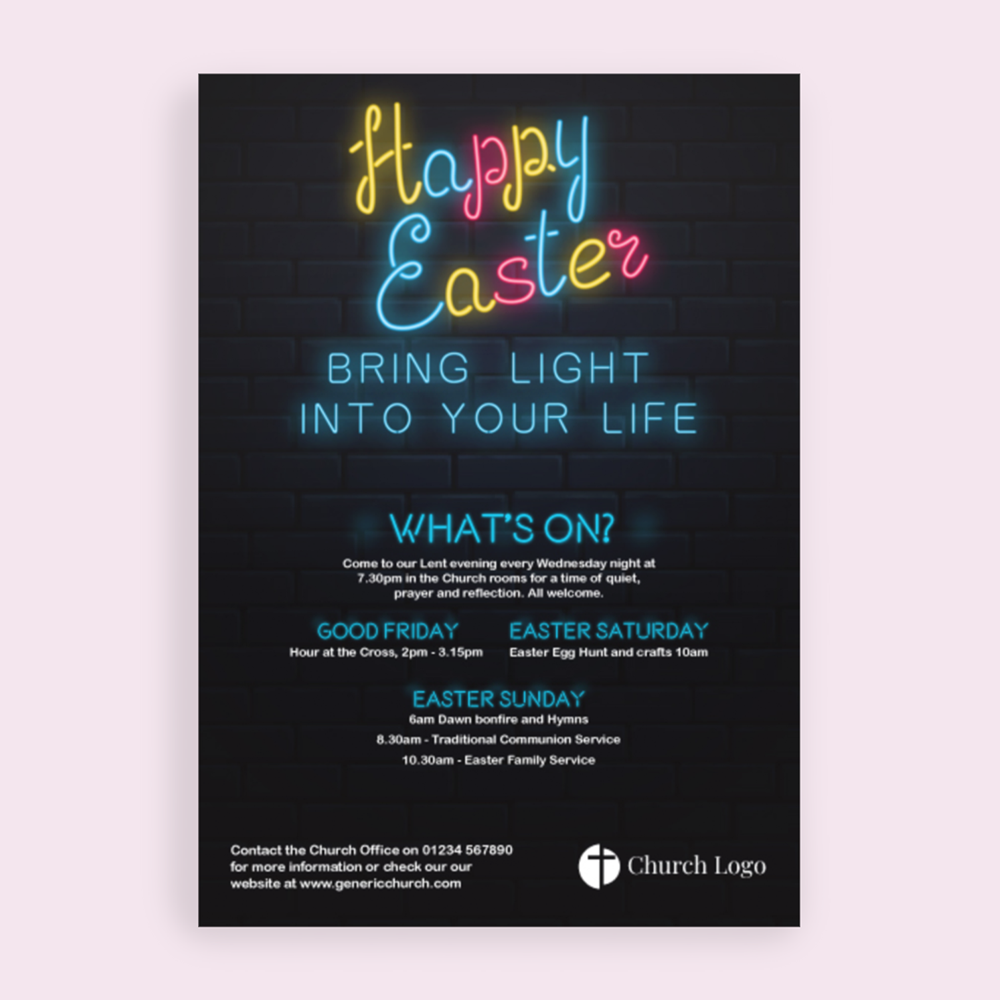 Easter Neon Theme 2 A5 Flyer Template
A modern Easter template themed around Neon lighting with multiple text areas, headings and logo positions for you to customise.

When you buy this template you can either choose to receive the Adobe Illustrator files to edit yourself or you can choose to have us edit this flyer with your details. This is not an overprinting service. This is a service where we customise this whole flayer with your relevant details throughout. This does not include a redesign of the layout of the flyer. 
PRINTING
Once your artwork is complete we will print the flyers for you quite happily. Quick bundle options are included here but many more options are available at print.eve2.co.uk.