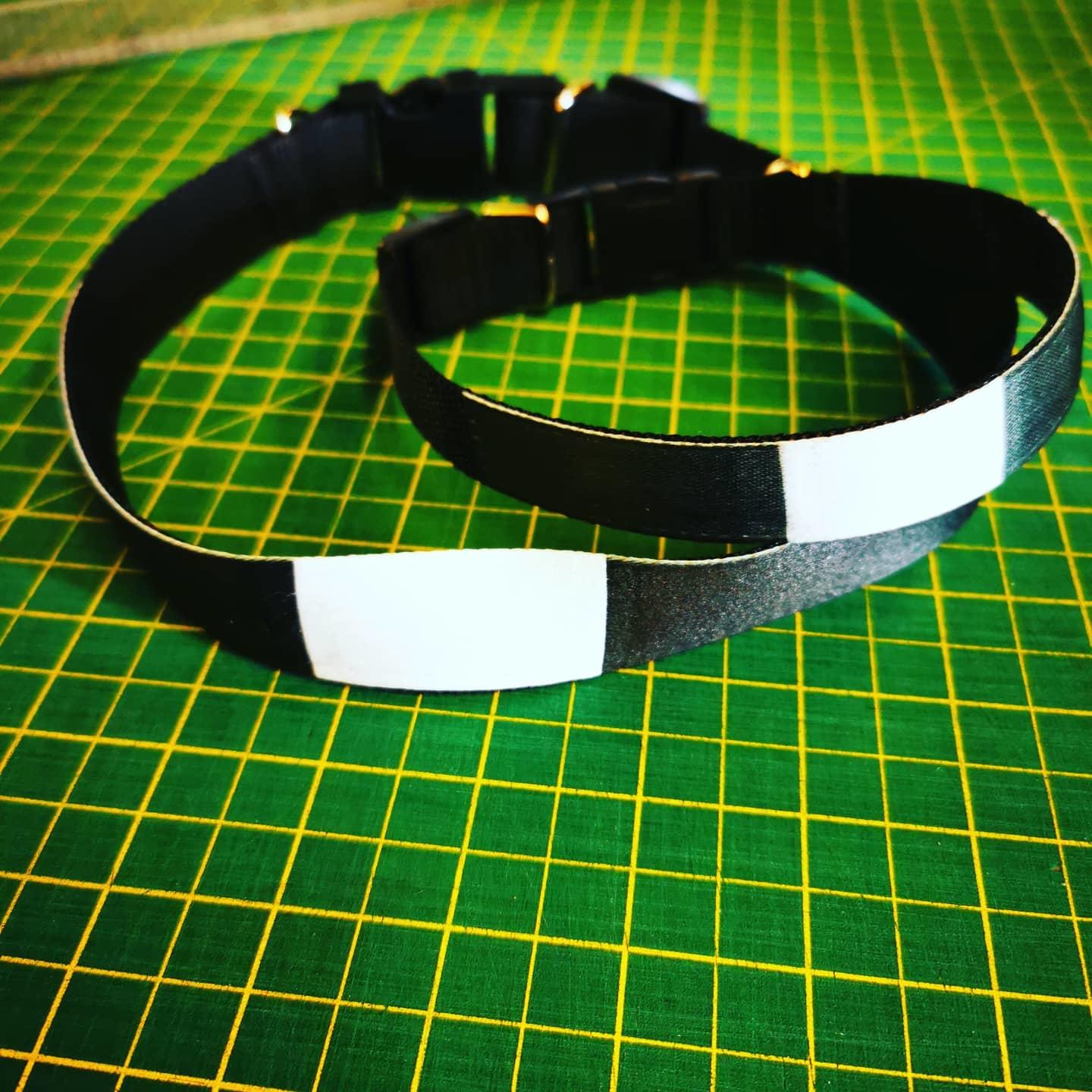 Dog Collars for Dogs
If you have a vicarage dog then this is a must have item! It is quite literally a dog collar ... FOR DOGS!!
Available in two sizes (although each size is adjustable). The measurements given are for the largest neck size we think the collar can fit. So please measure your dog's neck first. If your dog has a neck smaller than or equal to 41cm then order the Small size, and if your dog has a neck larger than 41cm then order the Large. 
The collars have a standard plastic clip to close them and a metal loop for attaching a lead.