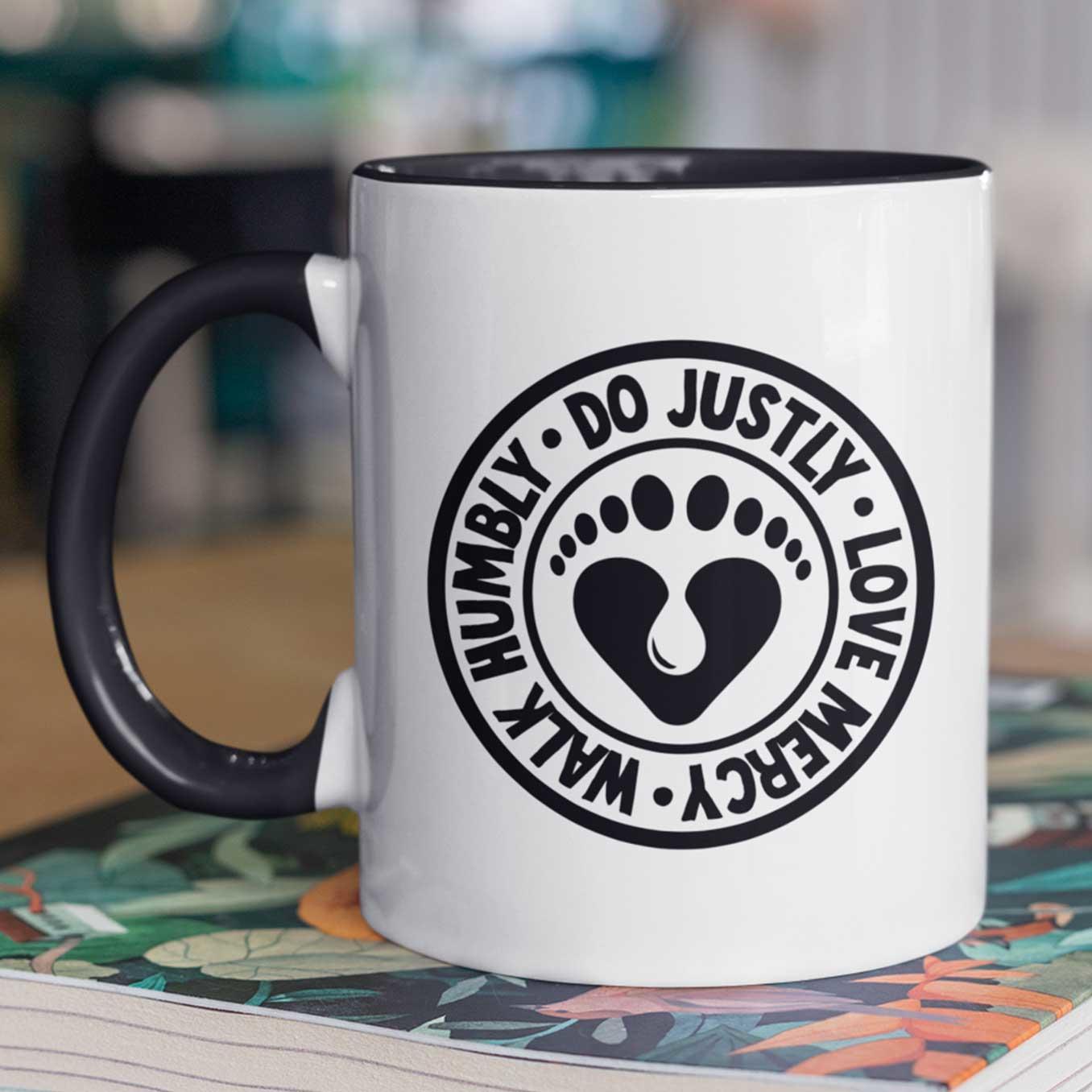 Do Justly Mug
Our exclusive Do Justly artwork, depicting Micah 6:8 in symbolic form. 
The teardrop in the centre of the symbol depicts the tears shed over injustice, and the weeping heart of God for all the oppressed and downtrodden.

The heart reminds us to love mercy. 
The feet remind us to walk humbly. 
Available in 4 different mug styles - please be sure to choose the correct mug from the drop down menu.