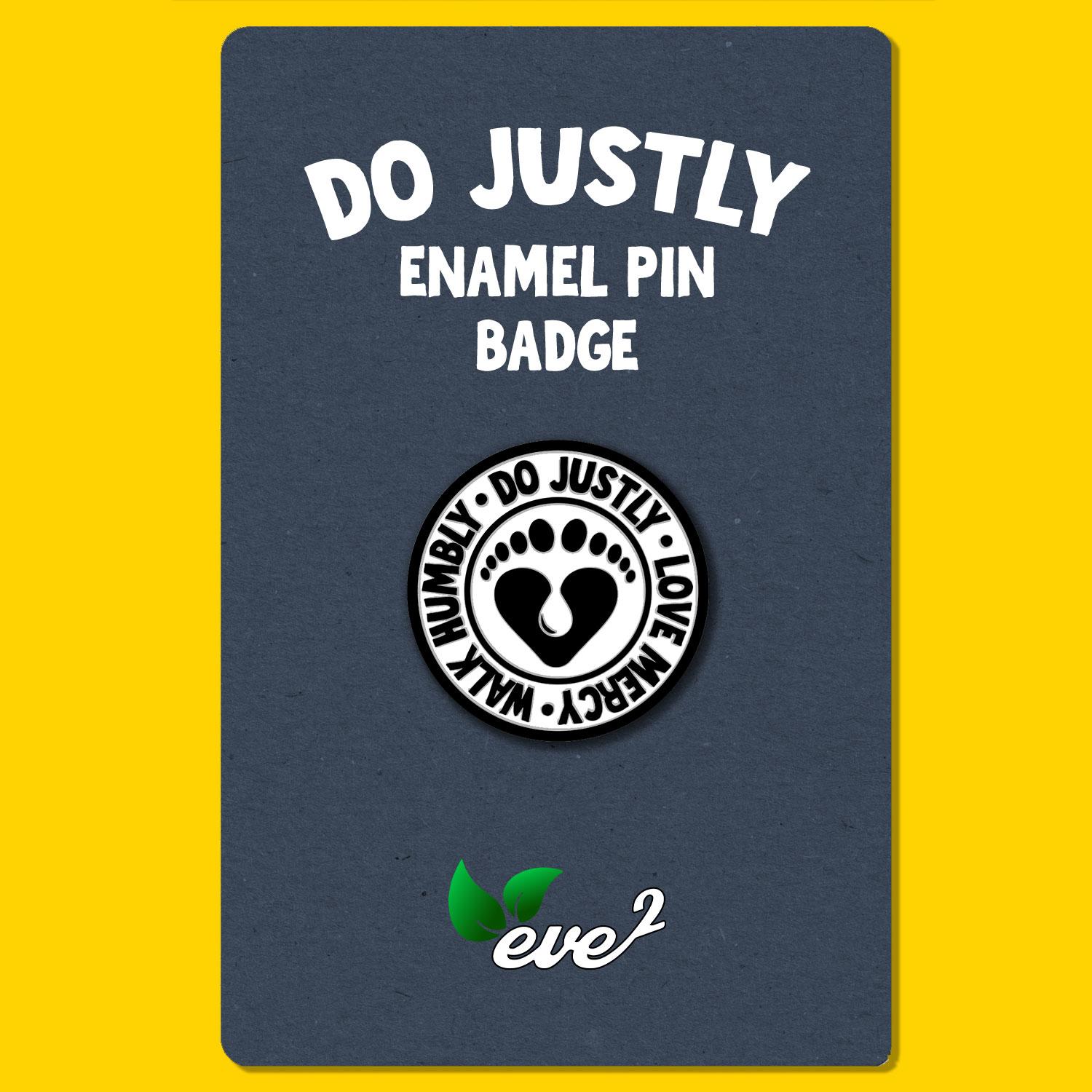 Do Justly Enamel Pin Badge
Exclusive to eve2 - This design depicts the words of Micah 6:8 in symbolic and word form. The words of Micah 6:8 remind us to do 3 things well - to act or do justly, to love mercy and to walk humbly. The broken heart with a tear drop in the centre shows us the broken heartedness of God's justice and mercy, and is formed by the feet walking humbly. Love, Justice, Mercy, Humility, Walking - all in one simple design. 
25mm, metal cast with enamel die and a butterfly clasp.

NOTE: If you would like to order a quantity other than 1 but less than 5 you can adjust the quantity in your basket (eg, add 1 badge here, then in your basket you can increase the quantity in single increments.) If you want a random number between the higher quantity breaks feel free to send me an email hello@eve2.co.uk and we can work something out.