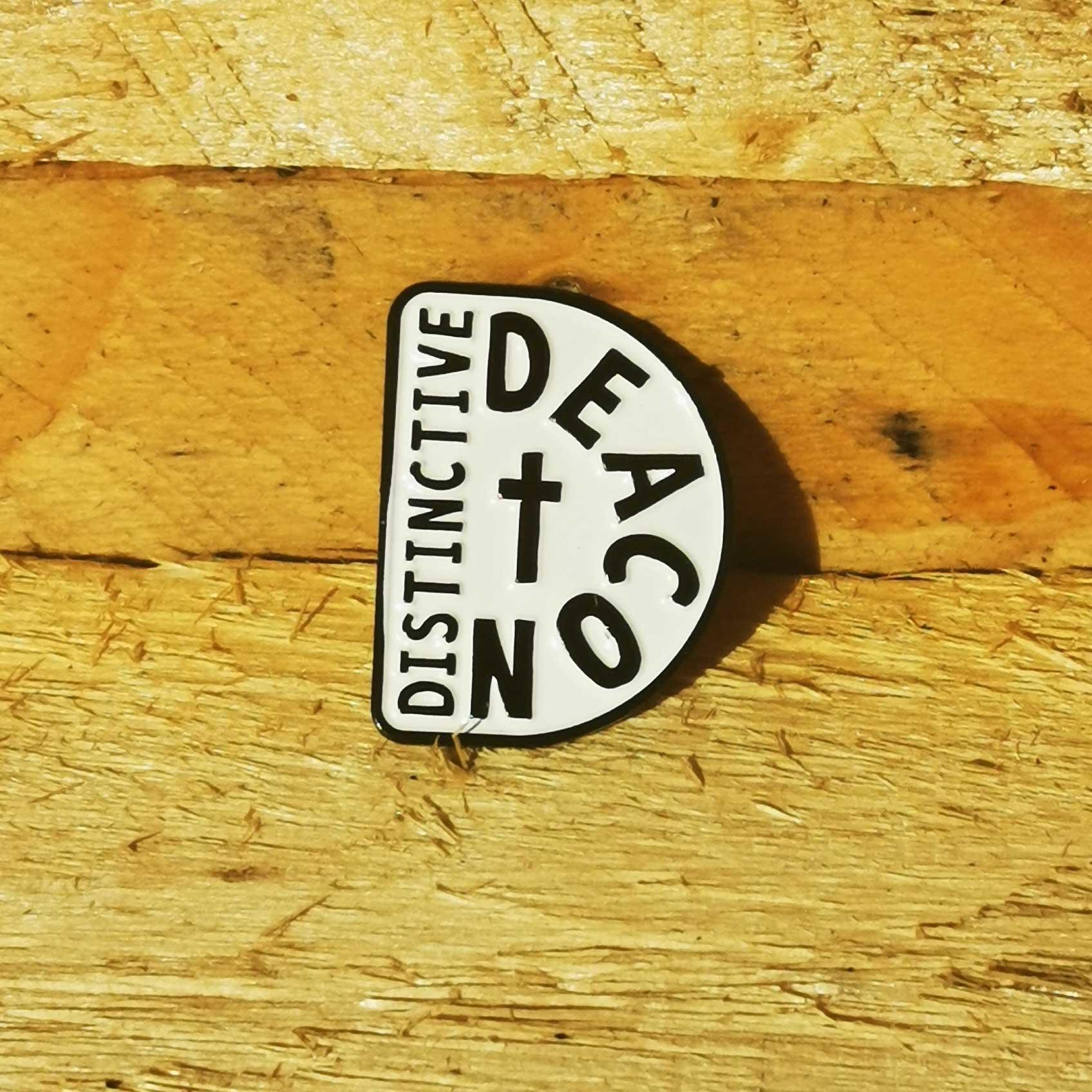 Distinctive Deacon Enamel Pin Badge
In the Church of England there are three orders into which people are ordained. They are: Deacon, Priest and Bishop.
The office of Deacon is a noble and high calling. Deacons particularly are called to serve - just as Jesus washed the Disciples' feet. To be called to the office of a Distinctive Deacon, where you are particularly called to that office and no other is a beautiful and powerful calling which brings life to the church and communities. 
This enamel badge was created in response to the Distinctive Deacons group within the CofE. It is available for anyone to buy if they are a Deacon, or as a gift for someone you know who is a Distinctive Deacon. 
If you would like 2, 3 or 4 badges please add one badge to your cart and then adjust the quantity in your basket.
‍If you would like to place a large order (more than 50 badges) please email hello@eve2.co.uk. 
‍