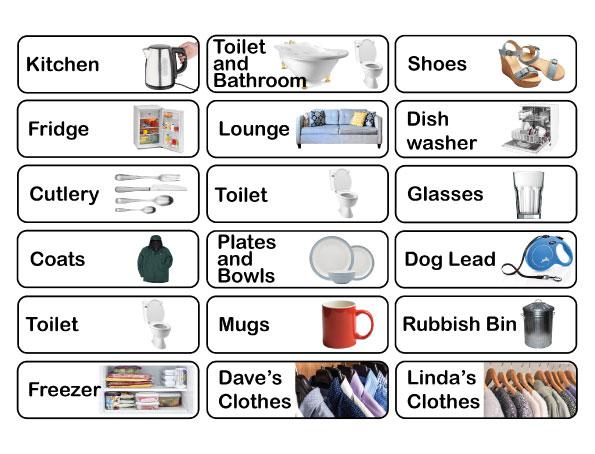 Dementia Aid Stickers
I created these stickers for my mum who had Alzheimers when we moved her and dad into a new home. 
When memory begins to fail, or when someone is quite advanced through the stages of dementia, even a home they have lived in for a long time can become a very confusing place. A simple label, with clear writing and an easily identifiable image can really help enormously with day to day living. 
This is as complete set of stickers as we needed for her. If there are any particular stickers you think would be helpful but you can't see here then please get in touch. This set uses images which are real world photographs, as far as possible with a style which I felt would be familiar from years ago. The font was carefully chosen to be accessible, bold and clear. Each set contains large and small stickers to suit a variety of applications/surface areas. The names for the clothes are my mum and dad's names, but these can of course be customised for your needs - just let us know which names to use.