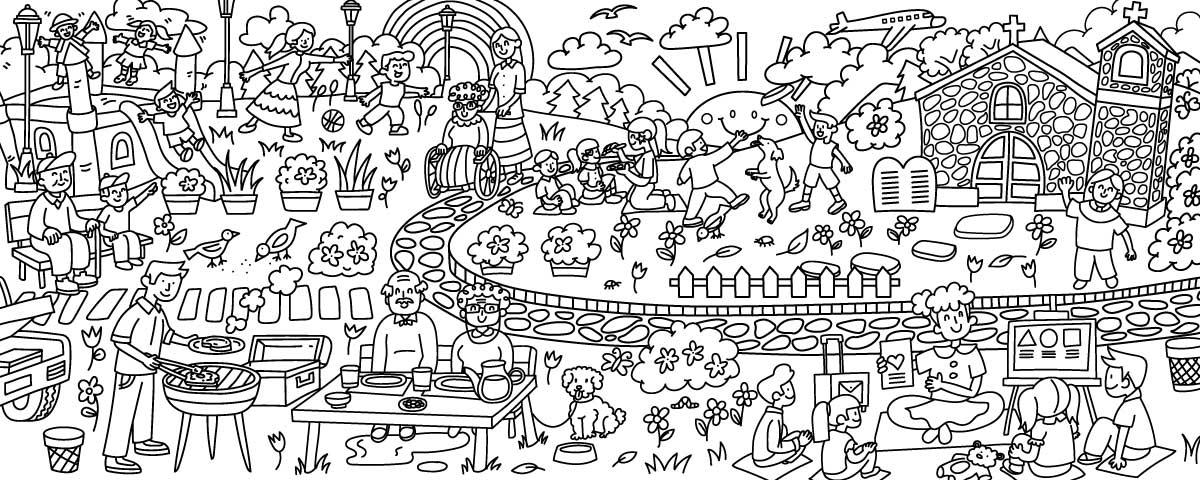 Church Fun Day Colouring Banner
Our colouring banner is a perfect large group activity sheet for your church. Hundreds of elements to colour in and featuring all kinds of people of all ages. Showing a range of fun activities going on in a community space around a church. 
We will happily customise this banner artwork to include your church name eg "Welcome to St George's" or "St Mary's Fun Day 2022". Printed to either thick poster paper or PVC banner media which we've found works well with sharpies.
Why use this resource?
Well imagine a scene of all your young and old and in between congregation members crowding round a table each taking turns to colour in a small section of this highly detailed colouring sheet. Then the joint work of art can be hung on a wall space for all to see for weeks to come with a sense of joint pride in what you've created together.