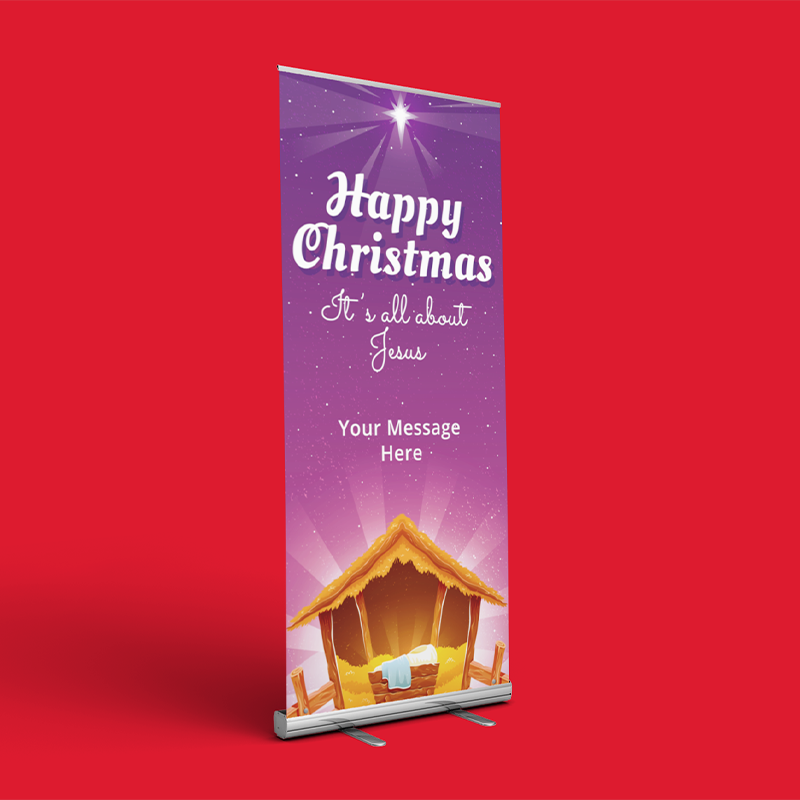 Christmas - It's All About Jesus Pull Up Banner
Our popular Christmas - It's All About Jesus artwork in a pull up banner. This imagery shows the centrality of Jesus to the meaning of Christmas, stripping everything else away and leaving us to focus on the one thing which is really important - the birth of Jesus Christ. This artwork is customisable with your text which is included in the price.

You can choose from either a budget base unit or a premium unit. The premium base units are reusable in the sense that they are easy to change the graphic panel over. We will gladly print you new graphic panels further down the line at a low cost which you will be able to replace the Beatitudes graphic with when you need to. This isn't possible on the budget units. 
Price includes shipping.