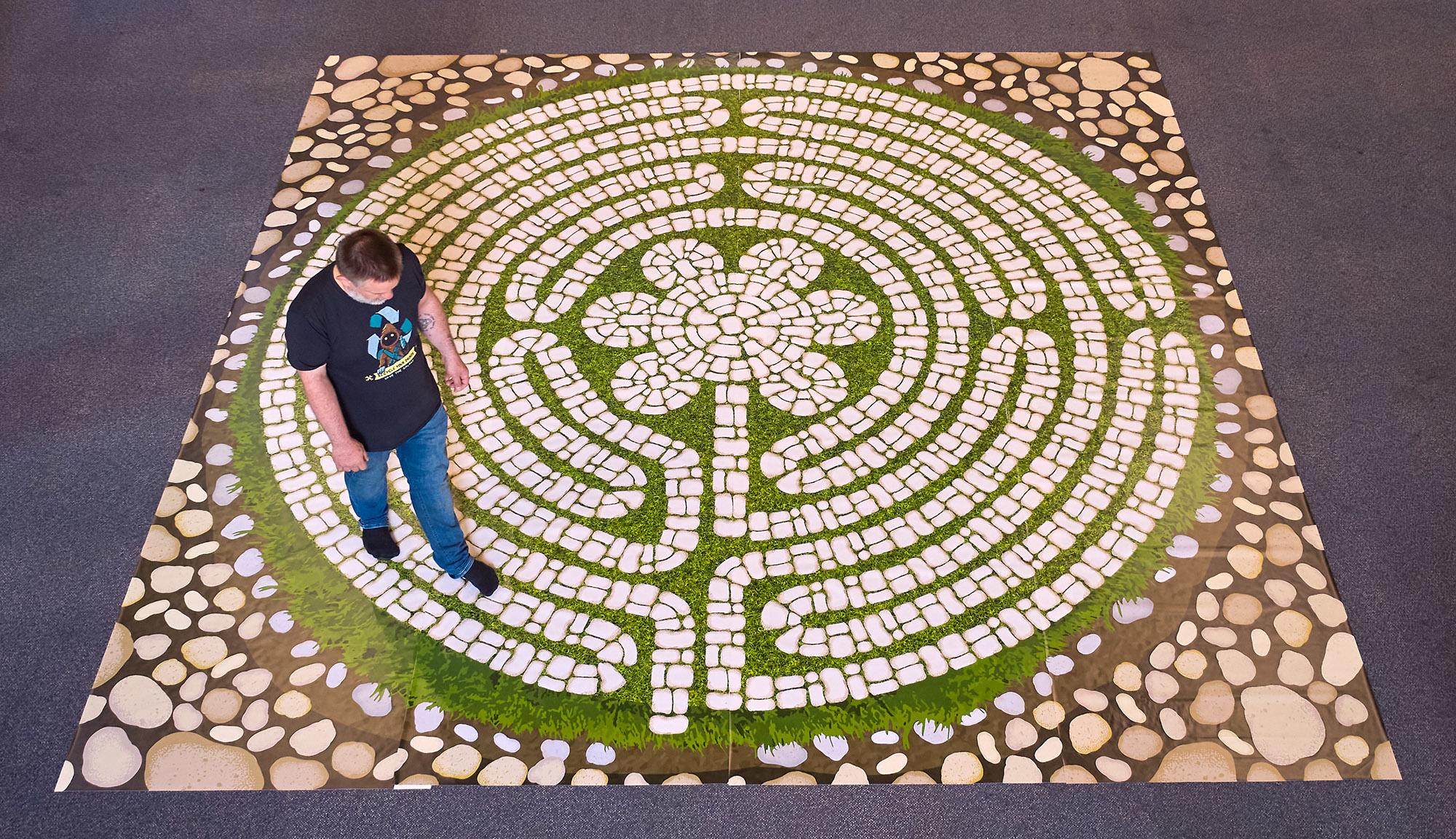 Chartres themed Labyrinth
This is the first of Eve2's unique prayer pathways or labyrinths. The pathway itself follows the famous 13th century shape of the Chartres labyrinth. We have restyled it though to give a sense of rustic charm. 
Around the labyrinth are 77 small stones forming a circle onto which could be placed bible verses, candles (although they would need to be stood on something heat protective so you don't melt the labyrinth material), or prayer notes people could write as they walk round the labyrinth or in response to their time in the labyrinth. Those are just a few ideas, but we placed those 77 stones there purposefully so they could be used creatively. 
The pathway is a singular path leading the pray-er on a long winding road gently and gradually toward the centre, and then back out again. 
The Labyrinth is printed to multiple lengths of PVC banner media (440gsm PVC with a Fire Retardant Rating to DIN 75200 <100mm / min). The strips are purposefully designed with a large white edge down one side which the next strip sits on top of to make a seamless join. 
If necessary the strips can be held together with velcro. In use we found this wasn't strictly necessary. 
The media is robust and long lasting and can be brushed down or even gently mopped clean after use. 
A 4.8m x4.8m version of this labyrinth will ship as 3 strips of 1.3m x 4.8m and 1 of 1.2m x 4.8m.