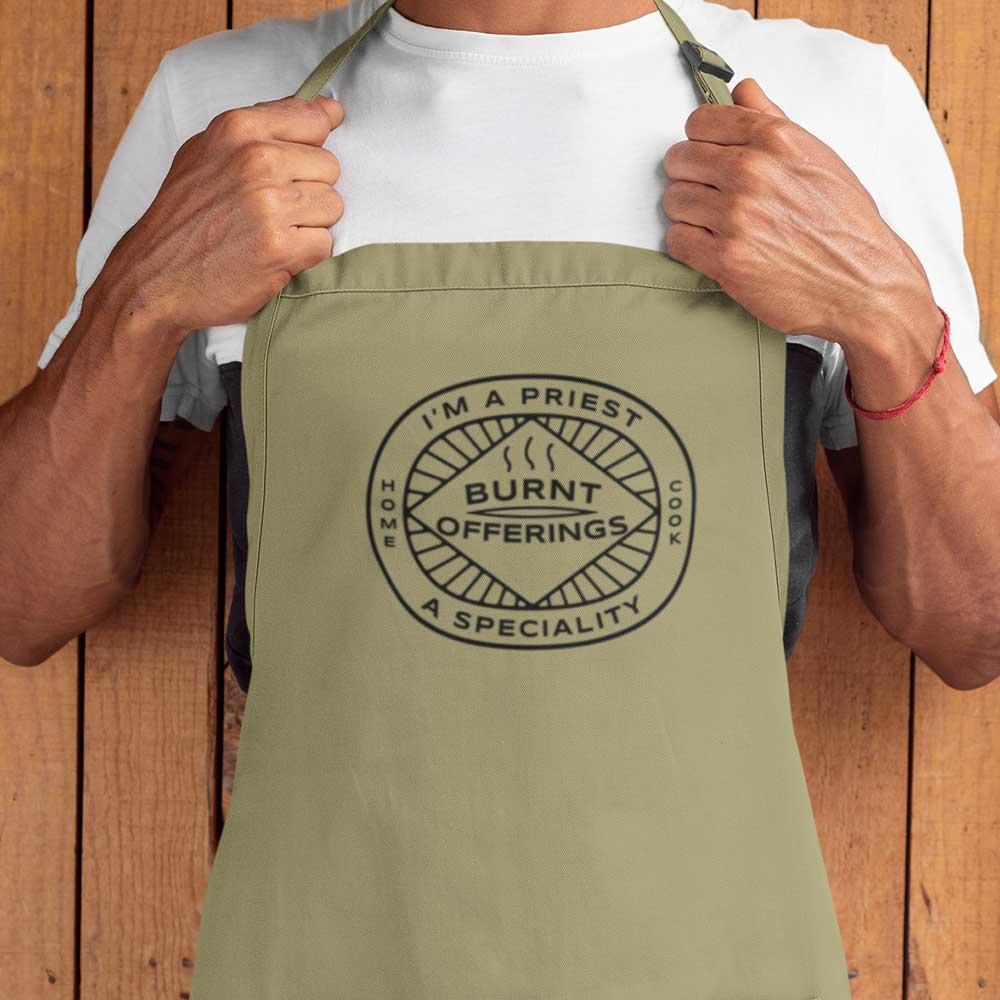 Burnt Offerings A Speciality Apron
Perfect for anyone working in Christian ministry, especially priests (due to the Old Testament connection). If they happen to regularly burn the food all the more apt!

Please refer to the images of blank aprons to see the actual nature of the physical product we print.