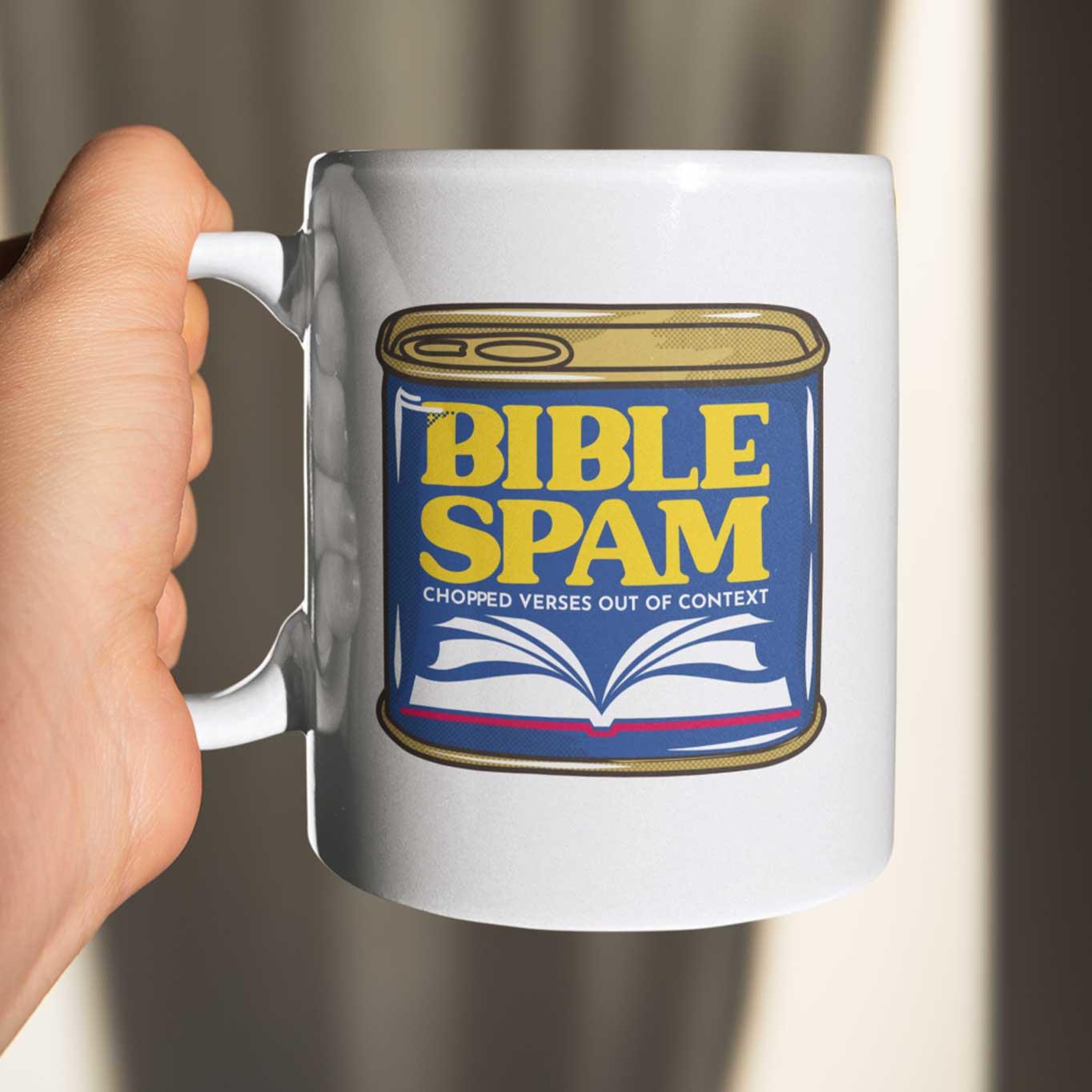 Bible Spam Mug
Verses taken out of context are one of the most problematic issues in the church and Christian life and culture. We can do all things through a verse taken out of context. 
Social media is awash with Bible Spam - well meaning verse after well meaning verse. Bless!! 
This is just a fun little poke at our sometimes silly ways. Enjoy! :) 
Text on the tin of spam says "Bible Spam - Chopped Verses Taken Out Of Context"