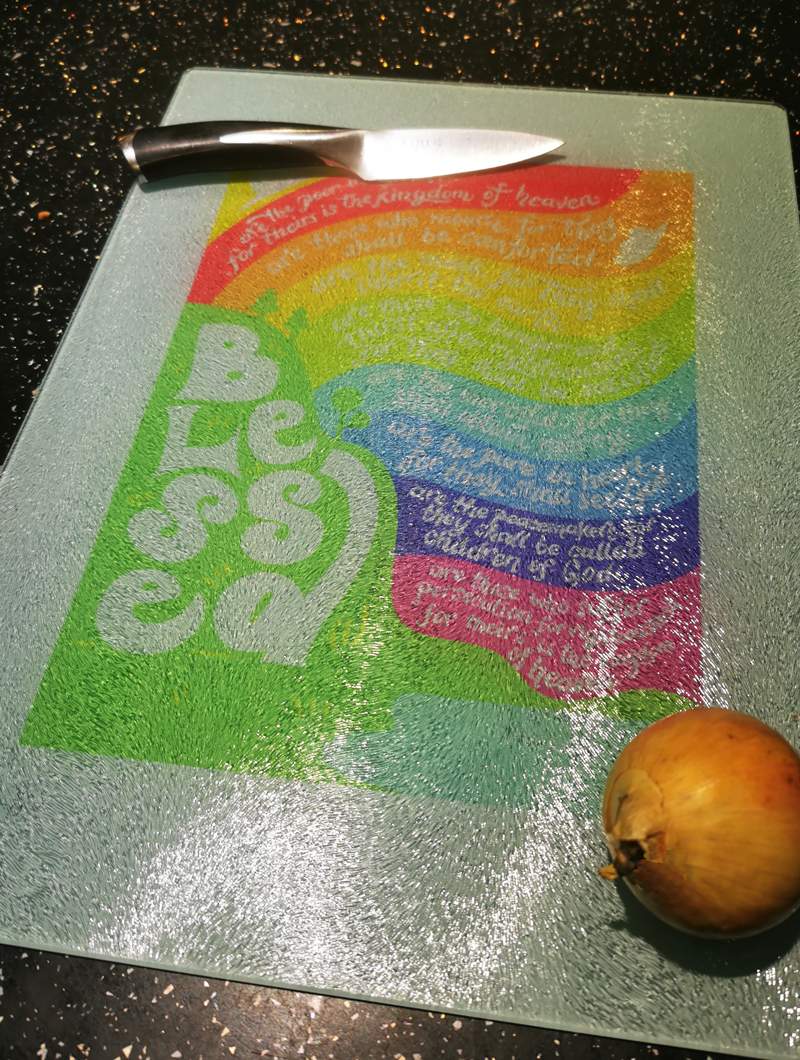 Beatitudes Rainbow Chopping Board
This is a roughly A3 sized glass chopping board with a central A4 sized print of our beautiful Beatitudes Rainbow artwork. These chopping boards make a wonderful addition to the kitchen, bringing beauty, joy and a bit of scripture into the heart of your home.

PLEASE NOTE: When we order in the blanks for these chopping boards it is often quite random whether we end up with smooth surfaced chopping boards or textured chopping boards. The image attached to this product shows a textured version. We can't guarantee which one it will be - we will just print what we have available in the workshop. If you particularly want either textured or smooth please do get in touch with us first to see if we have any of your preferred choice available.
Dishwasher Safe

Free P&P