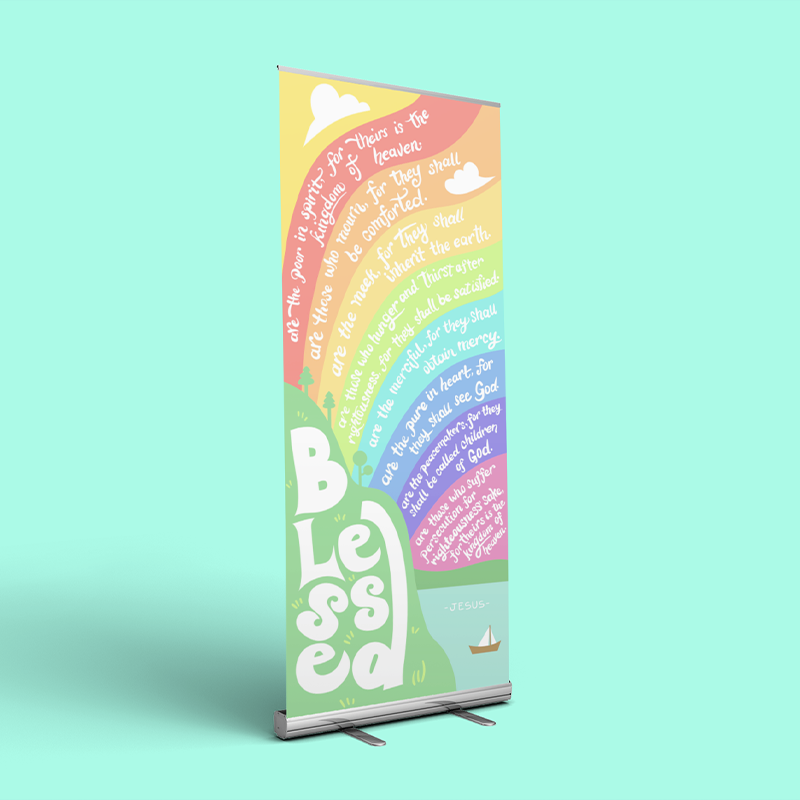 Beatitudes Pull Up Banner
Our beautiful and very popular Beatitudes artwork reformatted as a huge indoor roll up banner. These banners looking amazing as a large art piece inside any building, but especially on a worship stage, an entrance way, or a prayer space.
This artwork shows the Mount of Beatitudes (or Mount of Blessings) next to the Sea of Galilee, where Jesus preached the Sermon on the Mount. Pouring out of the hillside is a rainbow. In each colour stripe of the rainbow is one of the verses of the Beatitudes. It is a beautiful piece of artwork and deeply meaningful.

You can choose from either a budget base unit or a premium unit. The premium base units are reusable in the sense that they are easy to change the graphic panel over. We will gladly print you new graphic panels further down the line at a low cost which you will be able to replace the Beatitudes graphic with when you need to. This isn't possible on the budget units.