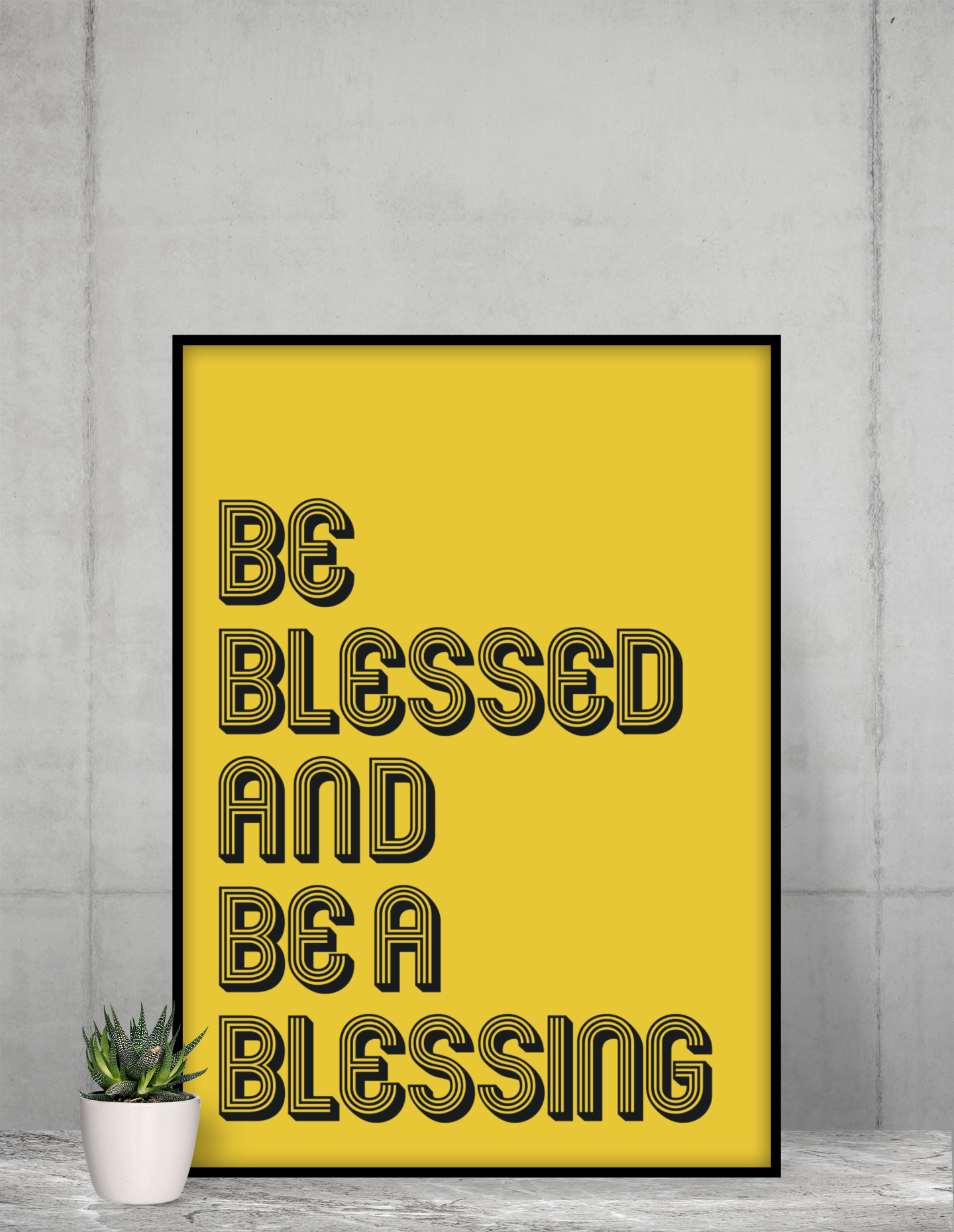 Be Blessed And Be A Blessing
Confession time - as far as I know, this is kind of MY saying. Not sure I ever heard anyone else use it before (although I'm open to it being hardly unique). I often sign off emails, or use this line in sermons or on social media posts. Seems to sum up for me the Christian life in a very simple and succinct fashion. 
Available in a range of sizes.