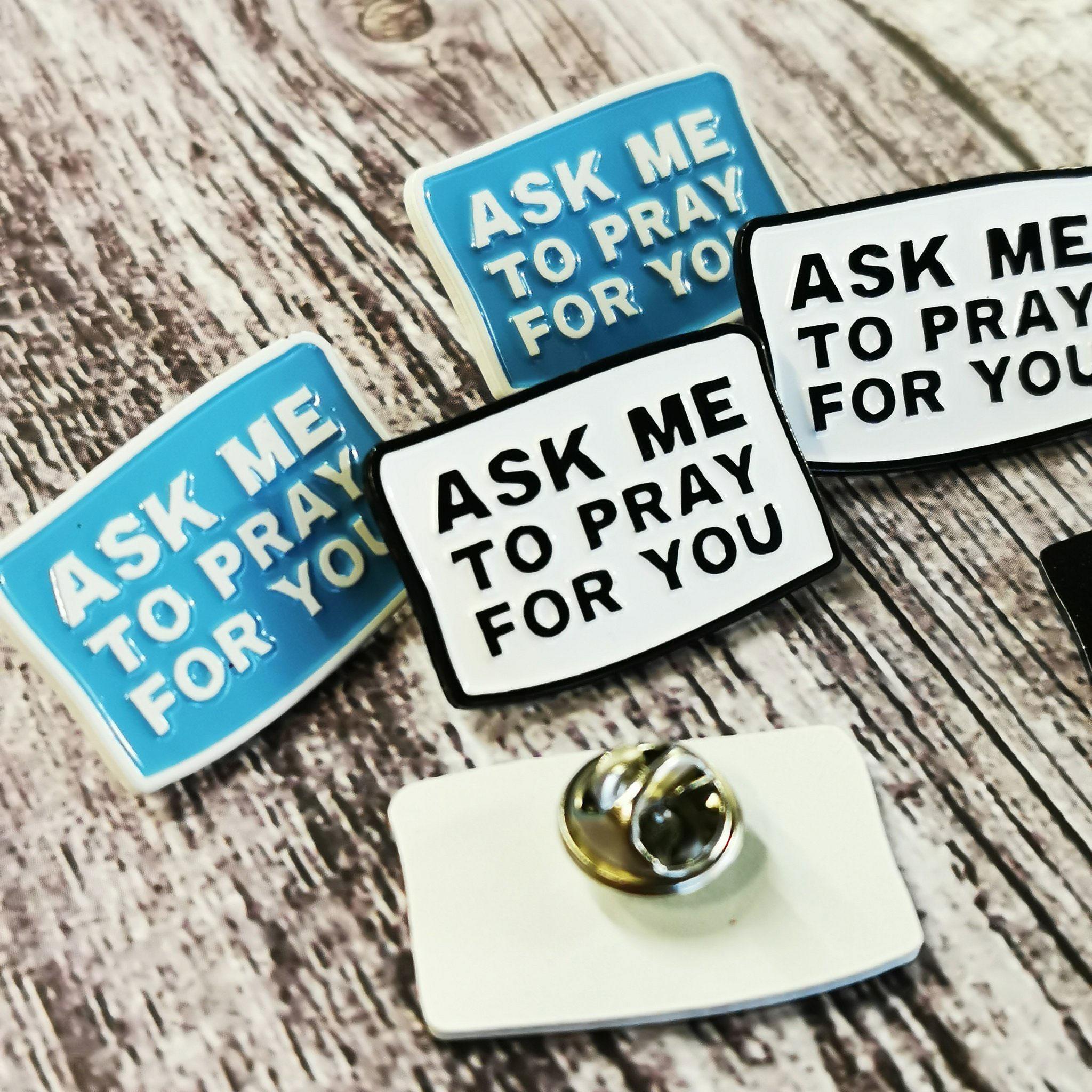 Ask Me To Pray For You Pin badge
Exclusive to eve2 - this simply, clear, and yet gently discrete pin badge is something you can wear every day while out and about if you want to signal that you are someone who is willing to listen to others and pray for their needs. 
The idea behind this pin badge is that it gives permission and invitation to others to approach you with their concerns in life. So often feel alone and unsure who to turn to to talk to. Whether you are a clergy person, lay worker, or just a Christian who cares and is approachable, this badge will let others know they can talk to you if they want to and that you will pray for them.

Price includes VAT and free shipping.
If you would like 2, 3 or 4 badges please add one badge to your cart and then adjust the quantity in your basket.
‍If you would like to place a large order (more than 50 badges) please email hello@eve2.co.uk. 
‍