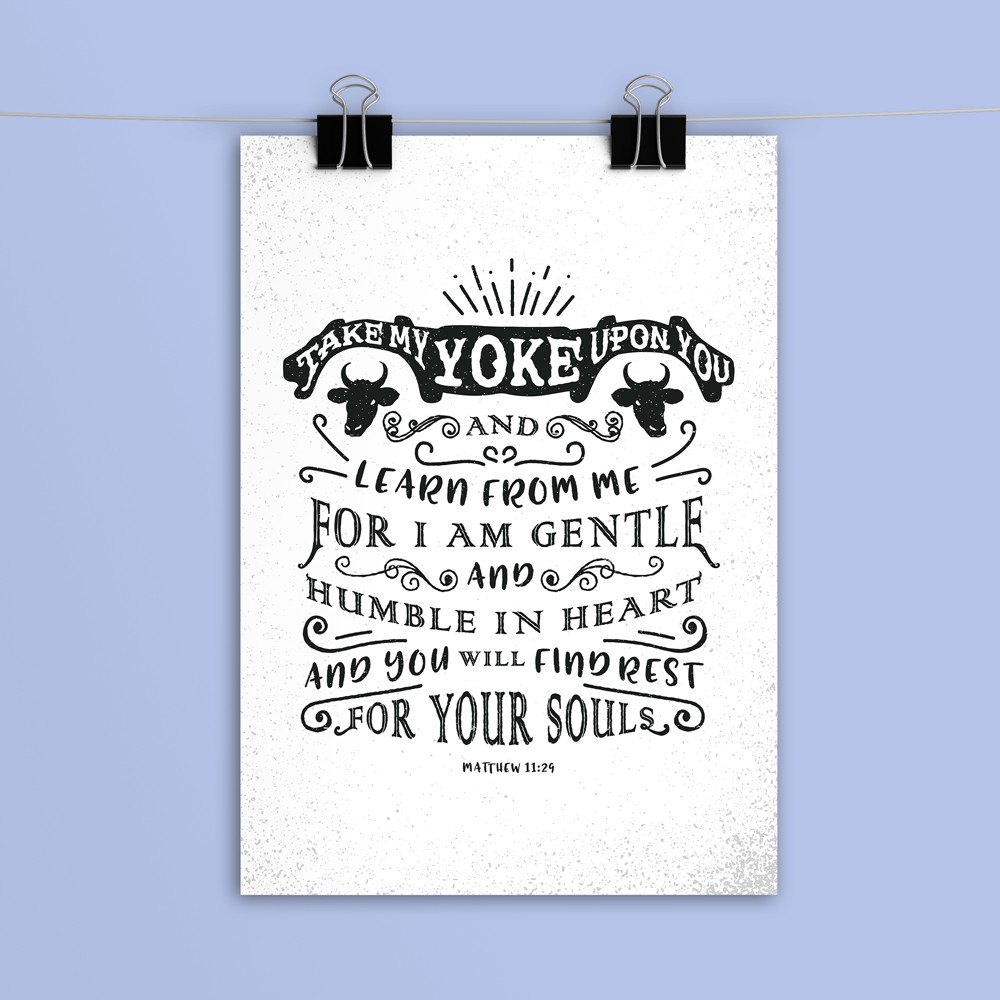 Matthew 11 v 24 - Take My Yoke Upon You
Jesus promised us that his burden was easy and his load was light and invited us to share our burdens with Him by being yoked together on our path. This artwork reminds us of that promise and invitation. 
Available in a range of sizes.