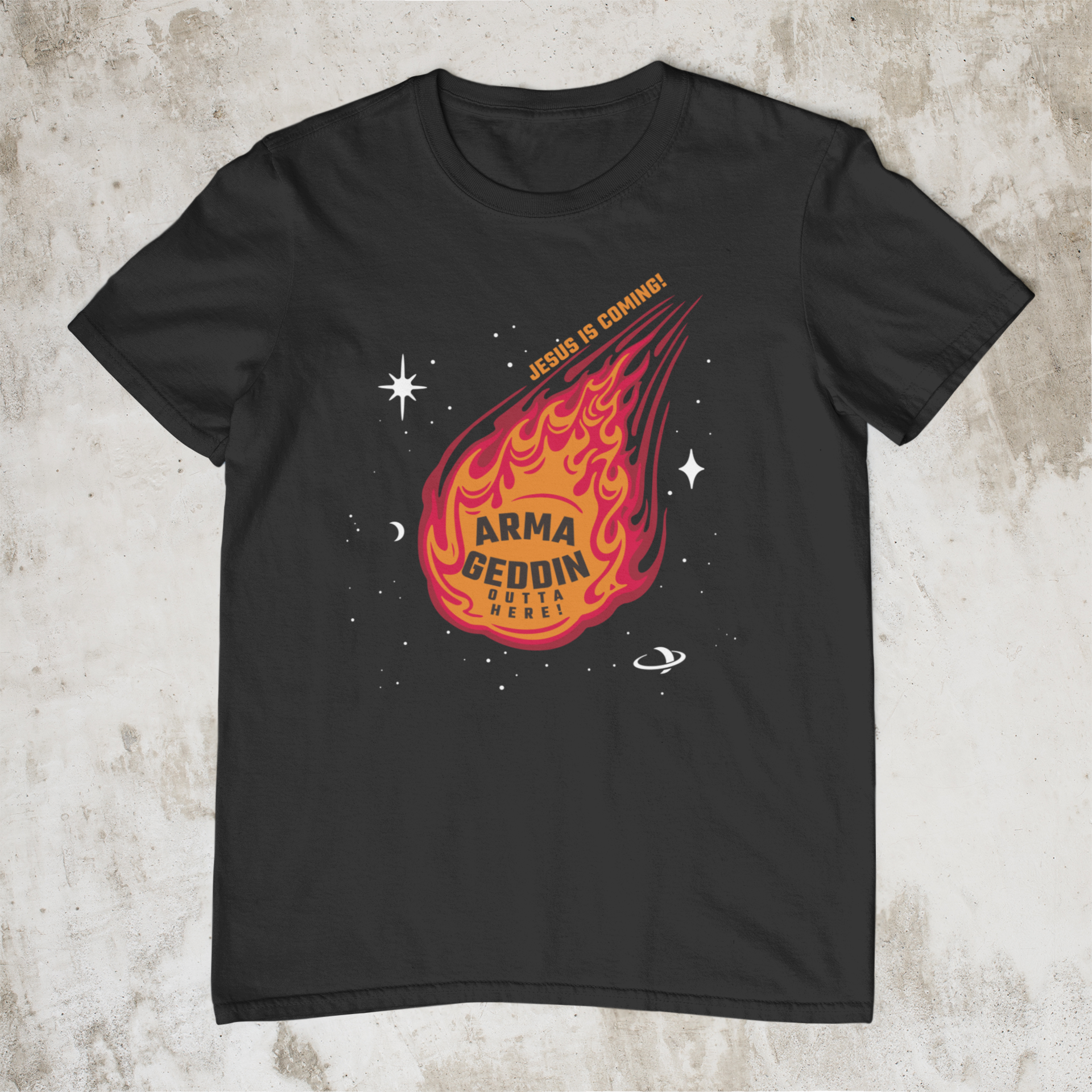 Arma Geddin Outta Here - T-Shirt
We all know that Jesus is coming back right? And we know that he's taking us with him to heaven right? And we know that there's going to be like an Armageddon and what not? 
This t-shirt, far from suggesting that we are running away from Jesus, is instead a sci fi themed way to start a conversation with people about the hope we have in Jesus. Subtle, cool, stylish, and geeky all rolled into one. What more could you want? Oh yes ... some awesome eschatology thrown in for good measure. You are very welcome! 
Here on the main Eve2 store we have to keep the options limited to the most common options. Over at Faithful.Ink we can offer a wider range of choices for colour and garments. Please feel free to head over there now, but do be aware you will be using a completely separate checkout process. The two sites do not share account information unfortunately.
See more options over at Faithful.Ink