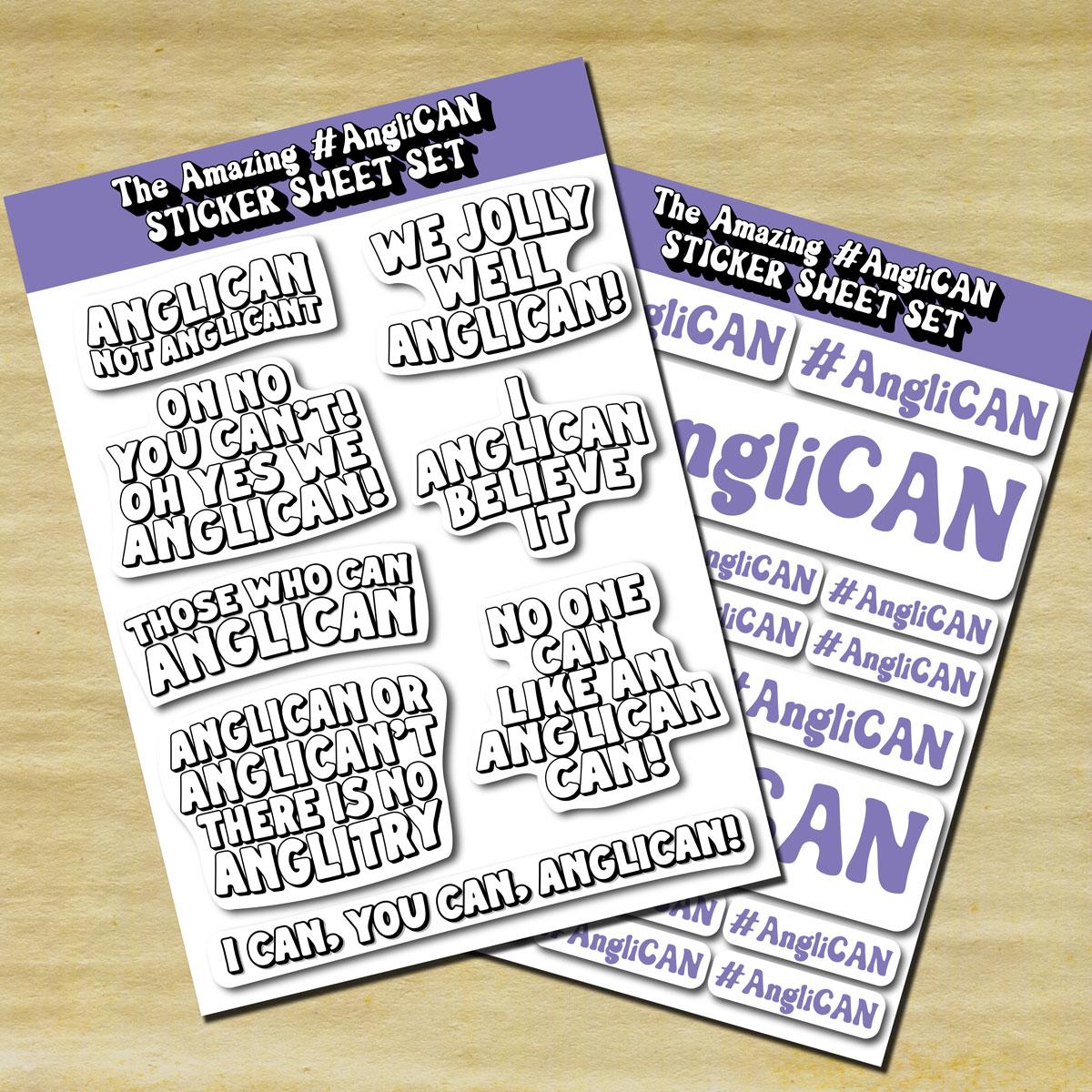 Amazing AngliCAN Sticker Sheet Set
#AngliCAN ... not AngliCAN'T!
2 sheets of Anglican related silly stickers and a whole bunch of "#AngliCAN" stickers in different sizes with an ecclesiastical purple colour theme. The black and white ones could even be coloured by hand if you feel creative (and have some decent sharpies). Enjoy!