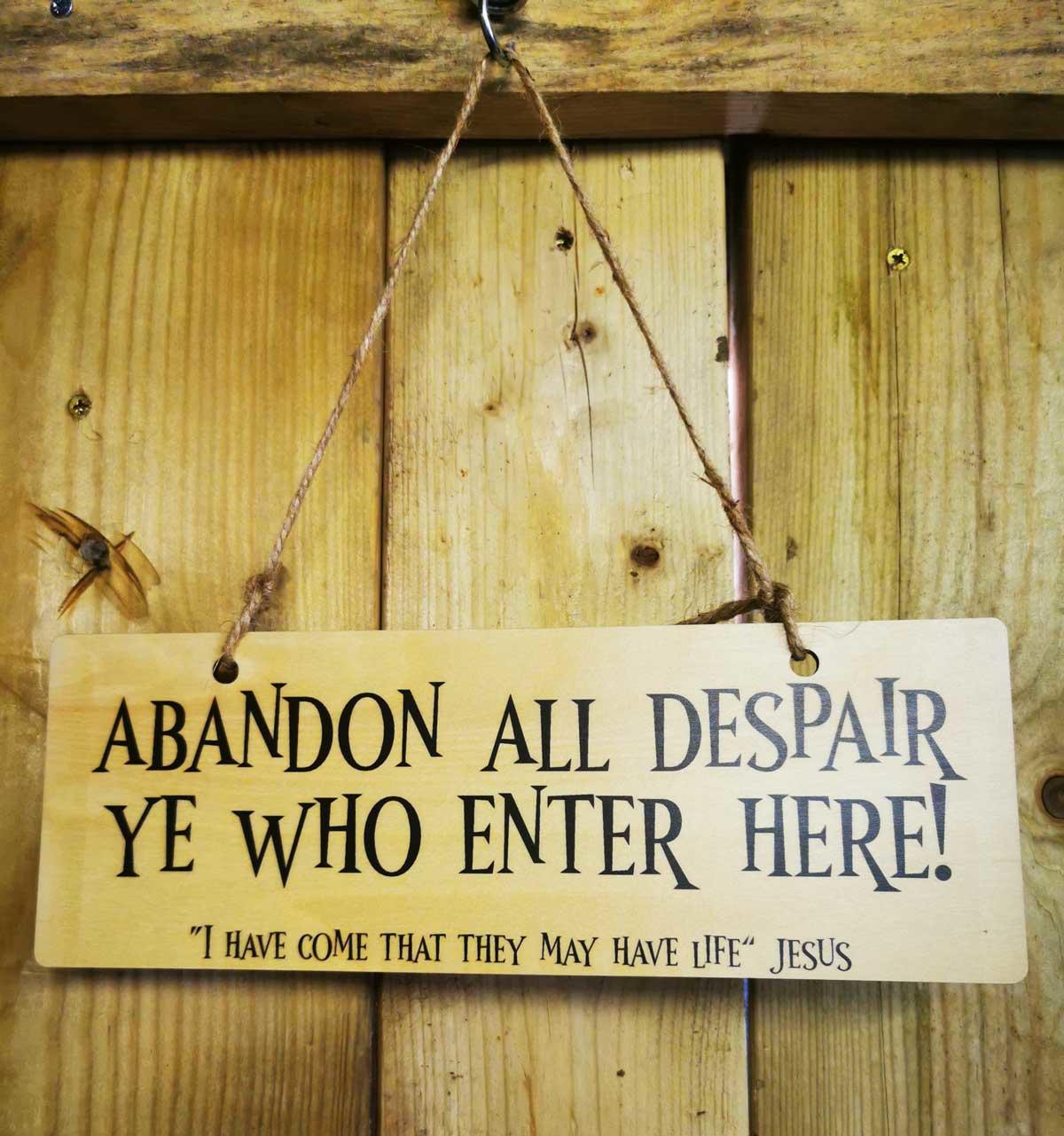 Abandon All Despair Ye Who Enter Here Door Hanger
As a minister you will have a steady stream of people coming to your door to seek counsel, solace, and a listening ear for their life's woes and troubles. This sign is a gentle reminder to all those coming by that Jesus offers life and hope, and take away our despair.
 Wooden Door Sign with simple jute string for hanging.