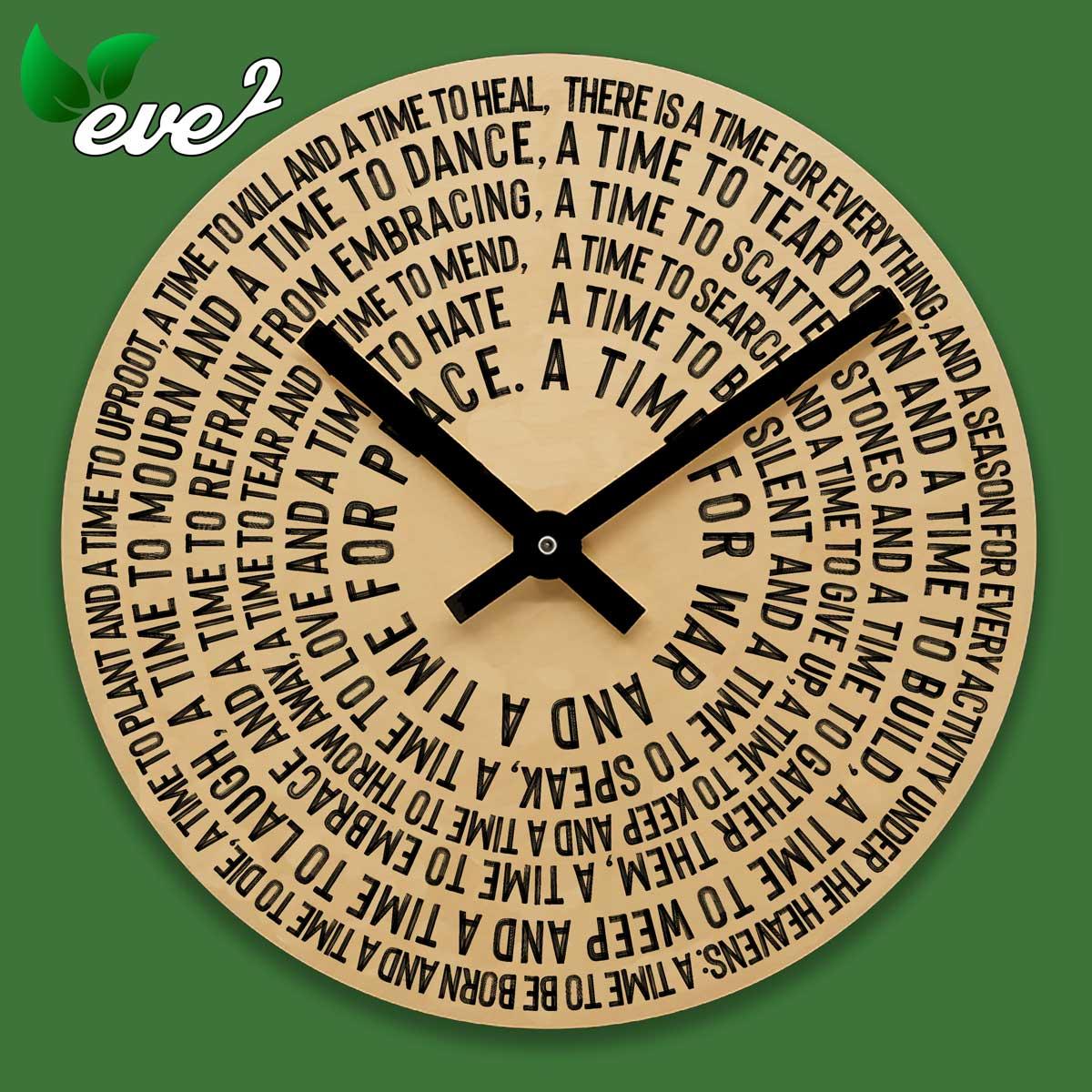 A Time for Everything Clock
One of my favourite passages of Scripture is from Ecclesiastes with the beautiful summary of life - A Time for Everything. The beautiful reminder that with every down there is an up, and every dusk has a dawn. It is an ever present reminder of God's faithfulness through life and how the seasons will keep on changing.
(Note: The hands on the clock may vary as we actually can't control what hands come to us from the suppliers of the blank clock faces we buy. We print them and make them up in our workshop and use the hands which are sent. They are very easy to change yourself if you would like to later on).