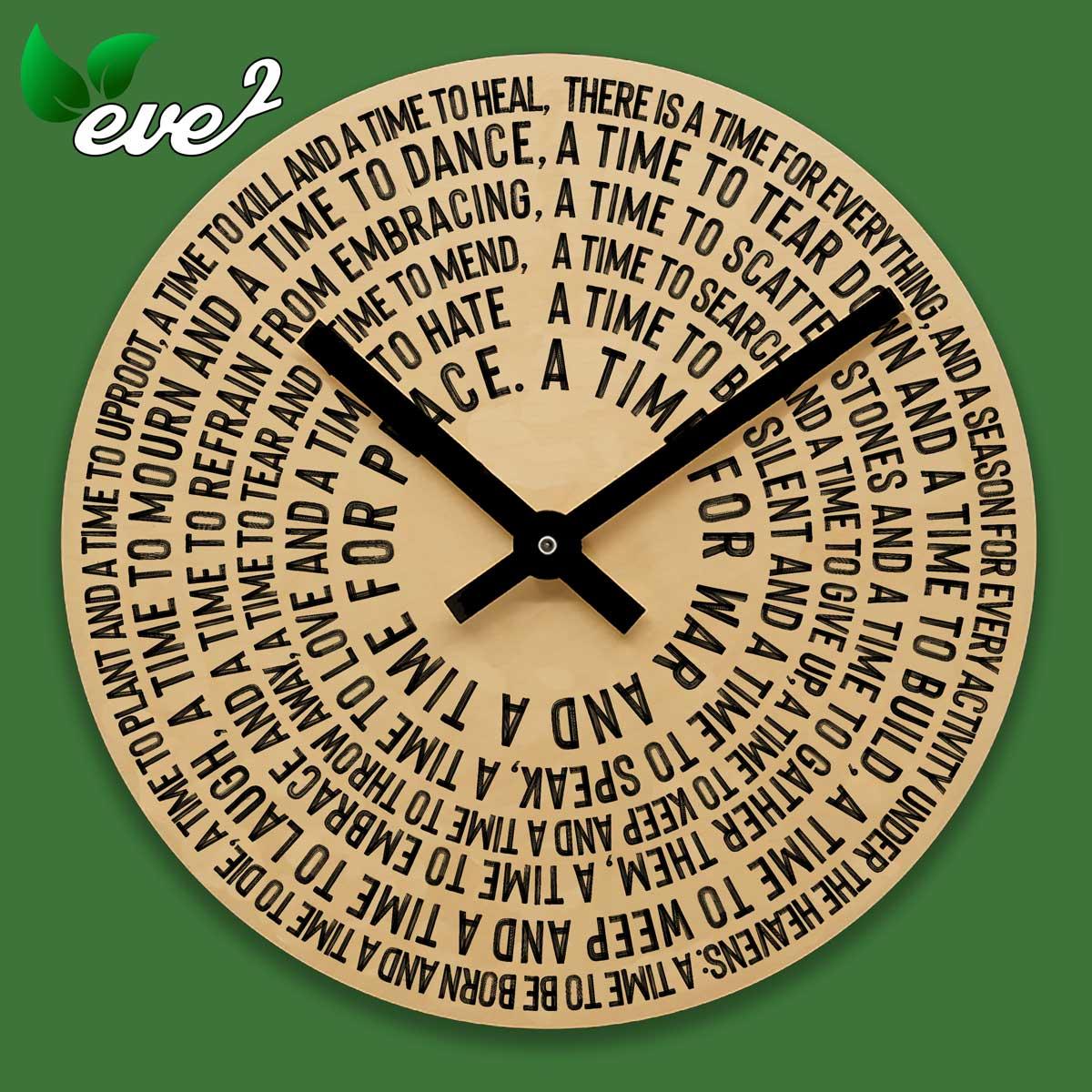 A Time for Everything Clock
A favourite passage of Scripture from Ecclesiastes, with the beautiful summary of life - A Time for Everything. An encouraging reminder that every down comes with an up, each dusk has a dawn, that the seasons will keep on changing and of God's faithfulness through life.
(Note: The hands on the clock may vary but they are very easy to change yourself if you would like to later on).