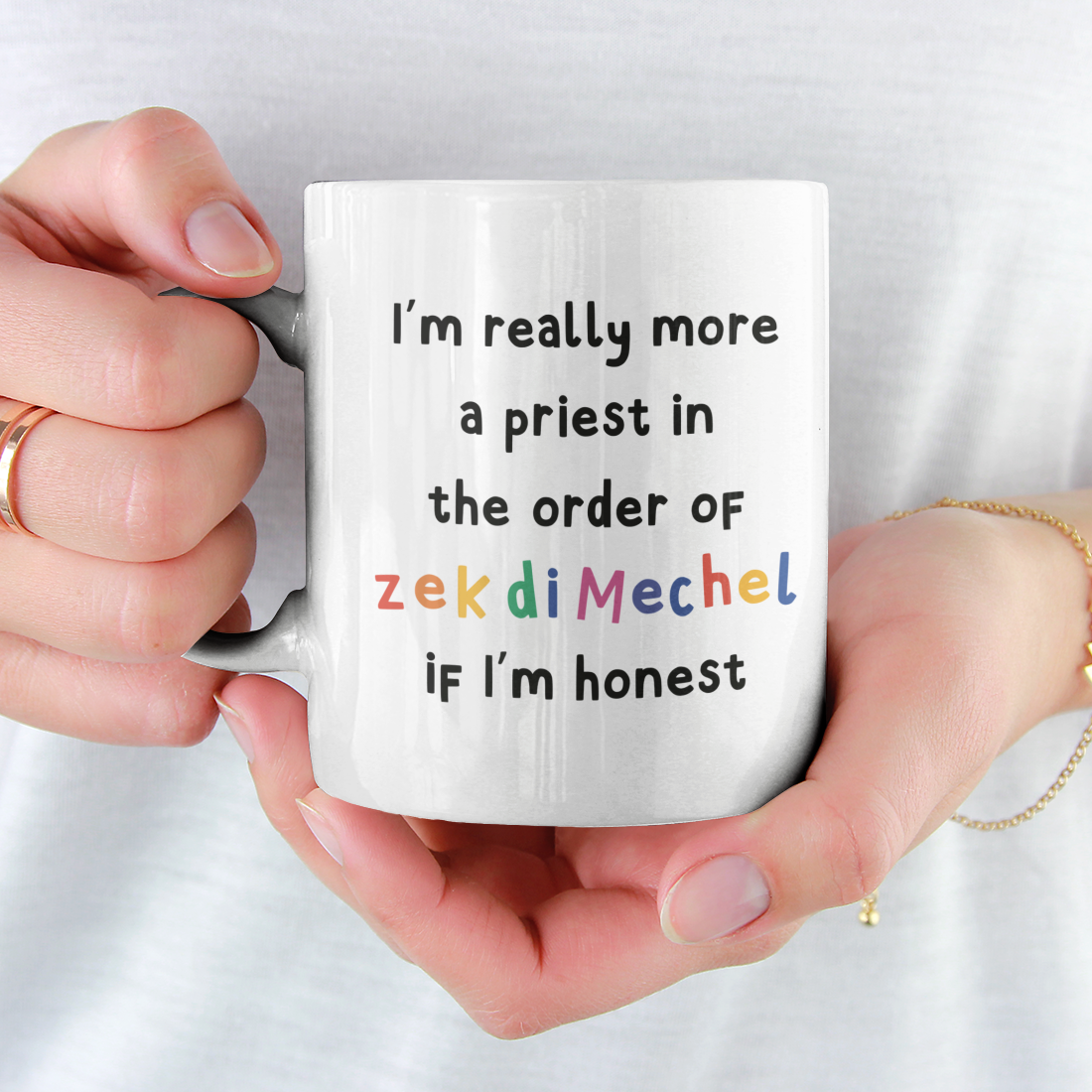 A Priest In The Order of ... Mug
The New Testament refers to Jesus being a priest in the order of Melchizadek. We're not going to dive into the theology of what that means here but I think it's fair to say that many Christians, ministers and priests often feel unworthy of their calling in following Jesus or sharing in ministry with him. After all Jesus had it all together and was perfect, and ...well ... which one of us can say the same? So often we are winging it and stumbling along like a drunk penguin. 
So this mug is a fun way to remind ourselves that no one is perfect (Well, except Jesus of course), and that's kind of ok. 
Available in a range of mug styles. All of them are dishwasher safe.