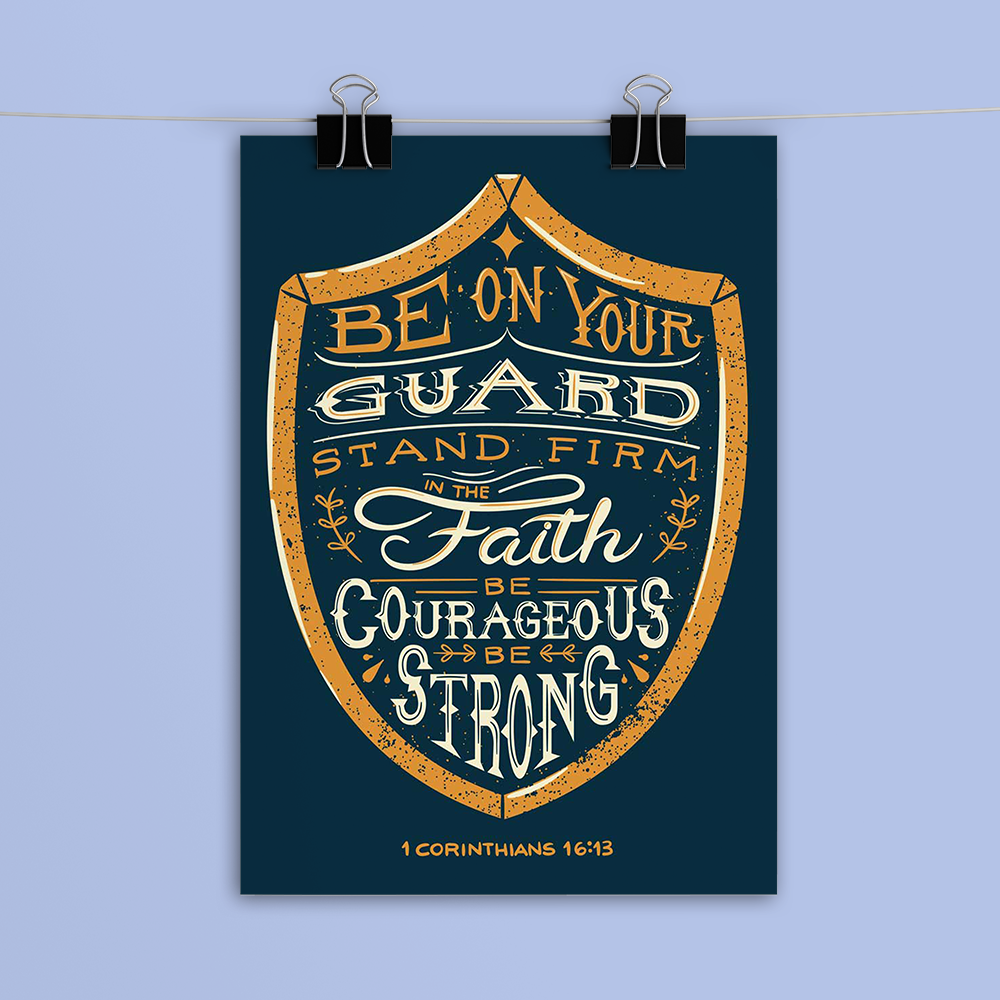 1 Corinthians 16 v 13 - Be On Your Guard
A powerful message from Paul to the Corinthians encouraging them to stand firm in their faith and to be courageous and steadfast. A perfect poster for a youth group room perhaps, or just for your desk to encourage you in life and faith.
Available in a range of sizes.