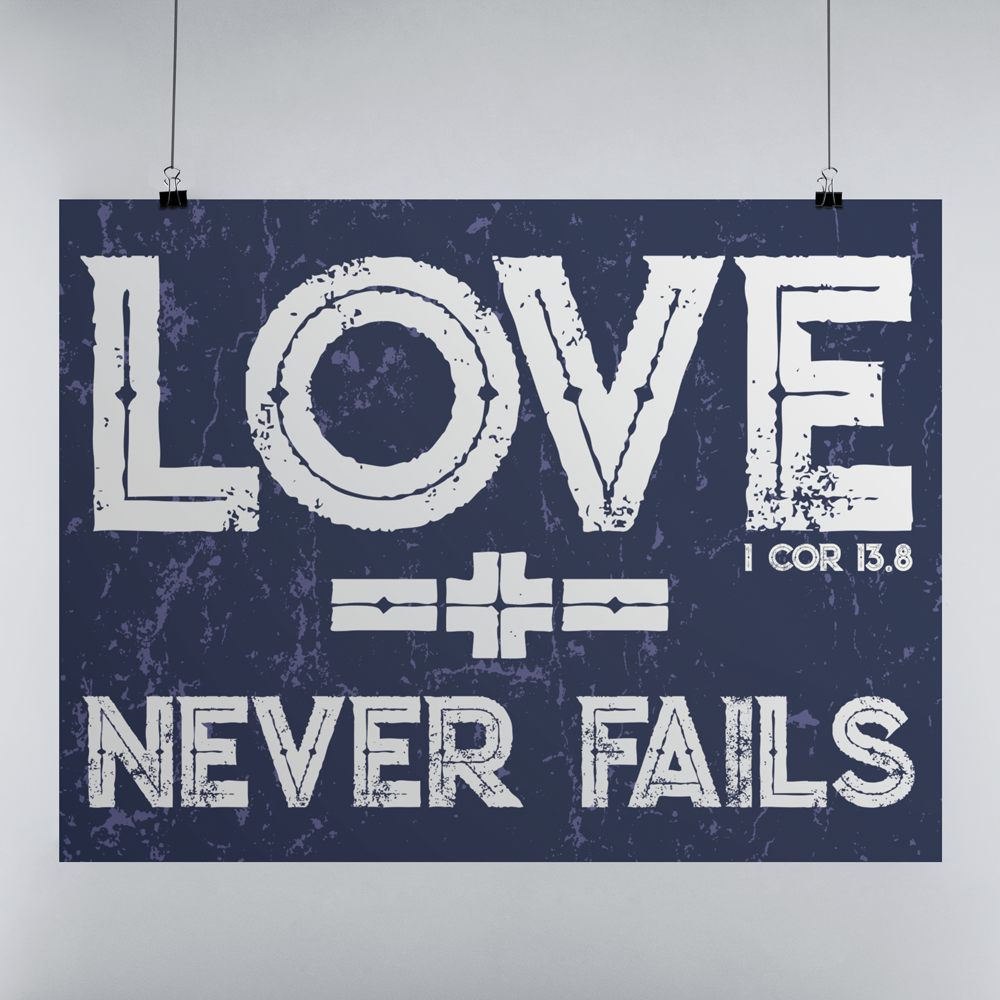 1 Corinthians 13 - Love Never Fails 1
The simple message of 1 Corinthians 13 is about the nature of love. Ultimately, we learn that love never fails. 
Available in a range of sizes.
<b>You are looking at one of our predesigned posters.</b> We also print our customers artwork to any format. To order posters, flyers, banners and more please head to our dedicated ChurchPrint portal at print.eve2.co.uk.
Check out our range of poster options here.